In old China, in the agriculture world, the autumn is the best season of year, because it is the season for harvest and rewards of one year's hard work. Now, in this autumn, GN Solids Control is being rewarded for its hard work, too. Although the big situation is not so good, GN Solids Control is working well, always have orders waiting.
Just early this month, at beginning of 2017 autumn, GN just delivered solids control equipment for complete 3 sets of drilling rigs for Russia, including: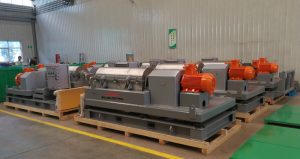 Besides above mentioned equipment, GN also provide the mixing hoppers, mud agitators, mud guns and other equipment, mud tanks for solids control equipment, and also for drilling waste management system for both drilling cuttings and drilling fluid.