Three-phase centrifuge is mainly used for solid-liquid-liquid separation, i.e., the simultaneous separation of a solid phase (with the highest specific gravity) and two liquid phases with different densities.
Under the action of centrifugal force, the material forms three relatively stable layers, starting from the drum wall inwards in the order of solid-phase layer, heavy-liquid layer and light-liquid layer. The solid phase layer moves towards the small end of the drum driven by the screw conveyor and is discharged from the slag discharge port. The heavy liquid layer and light liquid layer flow along the aperture between the spiral blades to the big end of the drum, and then discharged from different outlets to achieve continuous three-phase separation.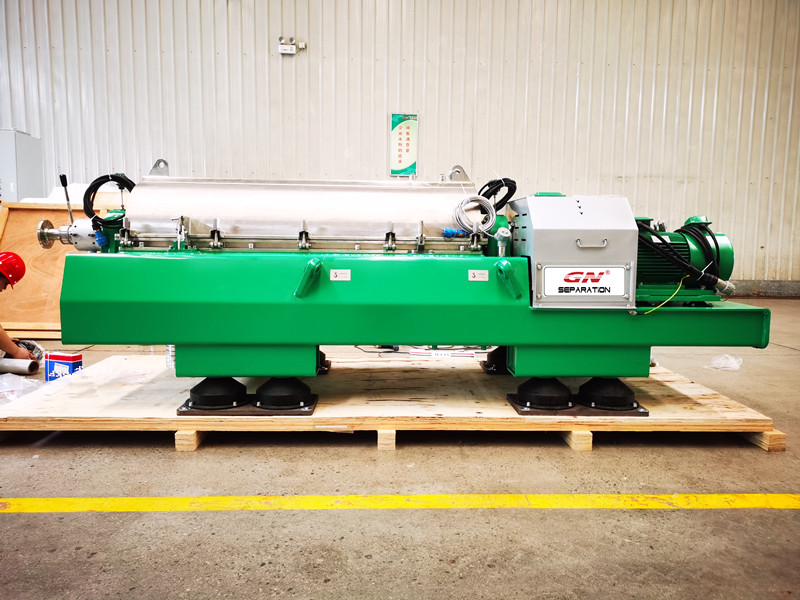 There are GNLWS-364,GNLWS-454,GNLWS-554 model, GN centrifuge widely used in the field of solid-liquid-liquid separation. According to different industries and material conditions, GN can provide matching solutions. For more information about decanter centrifuge, please feel free to contact GN.