The working principle of the centrifuge is as follows: the rotating drum and the spiral rotate at a certain differential speed in the same direction, the material is continuously introduced into the inner cylinder of the feeding spiral by the feed pipe, and is accelerated into the rotating drum. Under the action of centrifugal force field, the heavier solid substance is deposited on the wall of the rotating drum to form a sediment layer. The feed screw pushes the deposited solid phase continuously to the end of the drum cone and drains out of the machine through the slag discharge port. The lighter liquid phase forms the inner liquid ring, which continuously spills out of the drum through the overflow port at the big end of the drum and drains out of the machine through the drain port. This function continuously feeds, separates, washes and discharges at full speed. It has the characteristics of compact structure, continuous operation, smooth running, strong adaptability, large production capacity and easy maintenance. Suitable for separating suspensions containing solids with particle size greater than 0.005mm and concentration range of 2-40%. Widely used in chemical, light industry, pharmaceutical, food, environmental protection and other industries.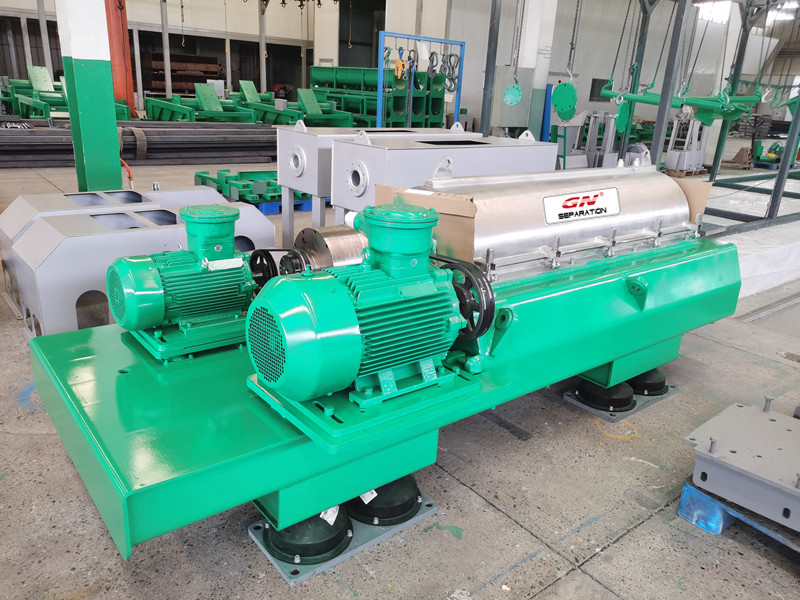 GN Decanter Centrifuge Function
1)Dewatering sludge / mud and suspensions
2)Thickening sludge or mud
3)Clarifying different type liquids
4)Separating 3-phase mixtures, i.e. two immiscible fluid phases and a solid phase
5) Classifying solids in a wet suspension by grain size
6) Separation of solids according to various densities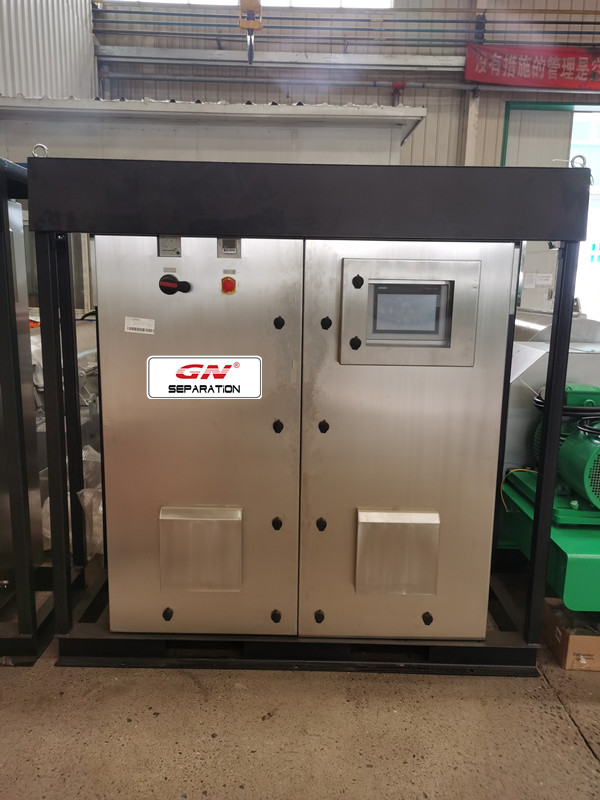 If you want to know more about the sludge dewatering centrifuge, please feel free to contact GN Separation.