A Middle East client ordered some Fully Hydraulic Driven (FHD) Decanter Centrifuges from GN Company, with centrifuge feeding pump.
Fully Hydraulic Driven Centrifuge is driven by Hydraulic Pump with two units of hydraulic oil circuits, one for Bowl drive system, one for Scroll drive system.
GN Company can manufacture and supply FHD centrifuge with bowl diameter from 9 ~30 inch, and provide professional Centrifuge Feeding Pump with 10~90 m3/h, 4~22 Kw.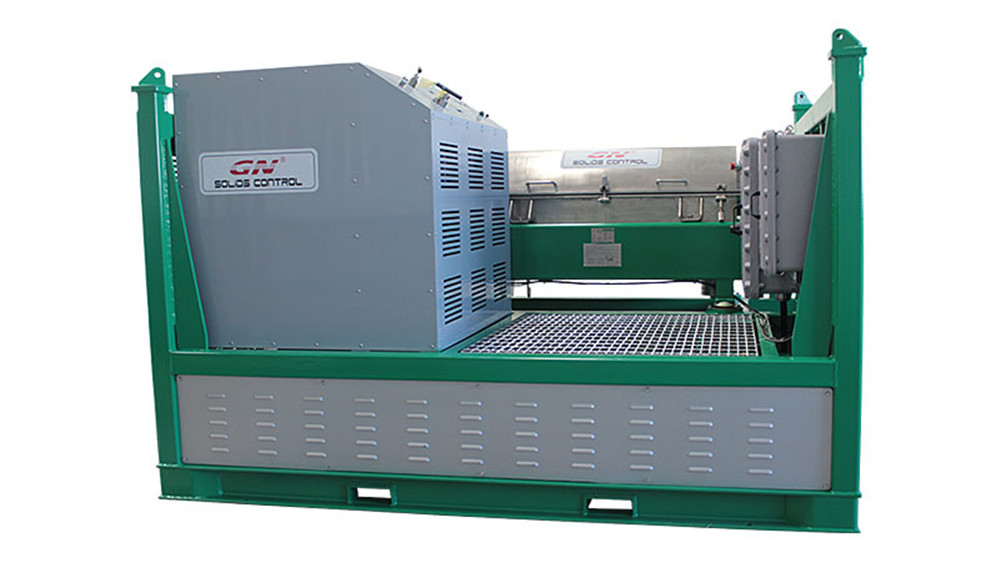 GN worked together with the reputable centrifuge hydraulic driving system manufacturer from Switzerland for developing this fully hydraulic system, in order to reach the requirement for high standard from the international market and the high-class market in China.
GN FHD Decanter Centrifuge has advantages as follow,
1. Centrifuge, Hydraulic Driving System, and Control System is installed in one skid, and it can be easy for rigging up.
2. Operator can control centrifuge with PLC system, which is easy, smart, and with safety protection.
3. The bowl and scroll is processed by high precision CNC machine and balanced by advanced balancing machine. Performance is stable and maintenance is less. Centrifugal casting technology makes the bowl material much denser to avoid bubble.
GN Decanter Centrifuge can be widely used for industries as below,
Environmental & Wastewater Treatment
Mining and Construction
Chemical & Pharma
Food & Beverage
Edible Oil
Welcome to GN Company for more technical specification and working video.