Recently GN Company finished production of 10 sets of Decanter Centrifuges, ordered by a client from Middle East Company.
The model this client ordered is GNLW363, with bowl diameter about 360 mm, bowl speed 0~3200 RPM, and G force 3063 G, widely used for Mud/Sludge Dewatering, thickening, and different types of liquids clarifying.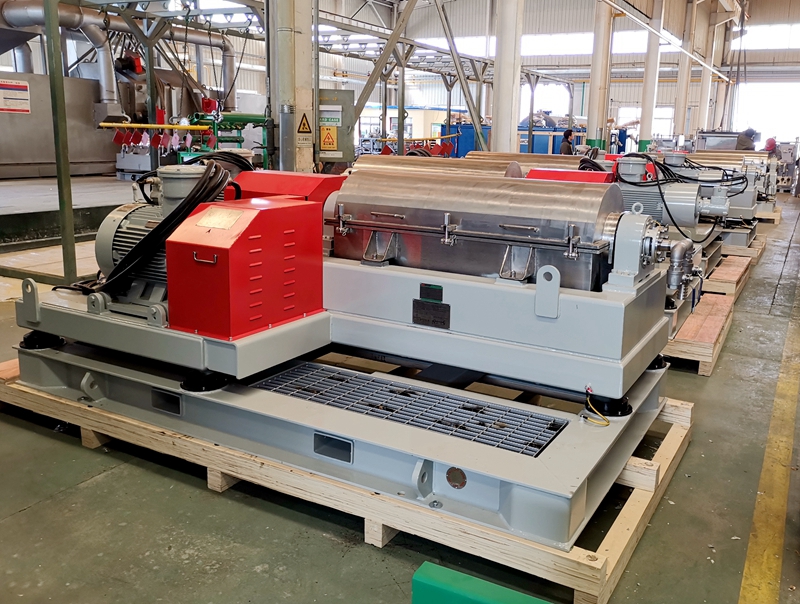 GN Decanter Centrifuge working procedure is as below,
feeding the Liquid/Sludge into the decanter centrifuge, and both screw conveyor (within Bowl) and Bowl would rotate at a high speed, but different rate.
The solid and liquid would come into Two Rings separately, named Solid Ring and Liquid Ring.
While liquid's specific gravity would be less than solid, so Liquid Ring would be closed to the Central Axis, and the Solid Ring would be closed to Bowl.
Because of the different speed of Bowl and Screw Conveyor, so Solid would be pushed to Cone end, while Liquid would be pushed to other end.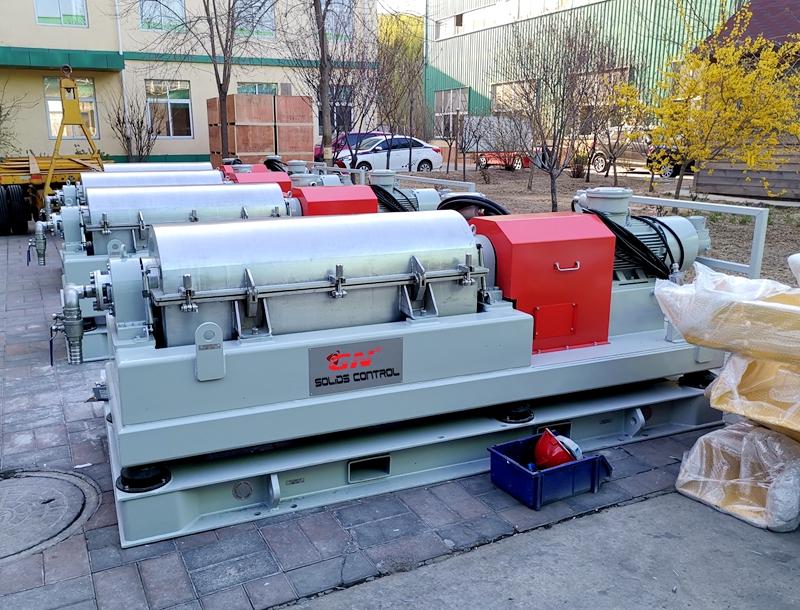 GN is a professional manufacturer Decanter Centrifuge for 11 years, and supplying about 250 sets for International market every year, including USA, Canada, Netherlands, UK, Australia, UAE, China, etc.
GN can supply from 9 inch (220mm) to 30 inch (760mm), with bowl length and diameter ration up to 4.2, and adjustable G force is up to 3000G, to meet different requirements.
GN guarantees the goods for 14 Months after shipment or 12 months after commissioning whichever comes first.
Welcome to contact GN Company for more Technical Specifications and Working Video of Decanter Centrifuge.