Recently GN Company received inquiries from Vietnam, South Korea, Bengal, ect for Mud Recycling System for their projects, including Piling, HDD, etc.
GN Company focus on manufacturing Drilling Mud Solids Control Equipment & Mud Recycling System for 11 years, widely used for Bored Piling, Trenchless HDD project, TBM (Tunnel Boring Machine), Water Well Drilling/Diamond Drilling Project, with turnover reached more than 25 million dollars in 2018, and exporting to about 75 countries, including Canada, USA, Kuwait, UAE, Singapore, India, Pakistan, etc.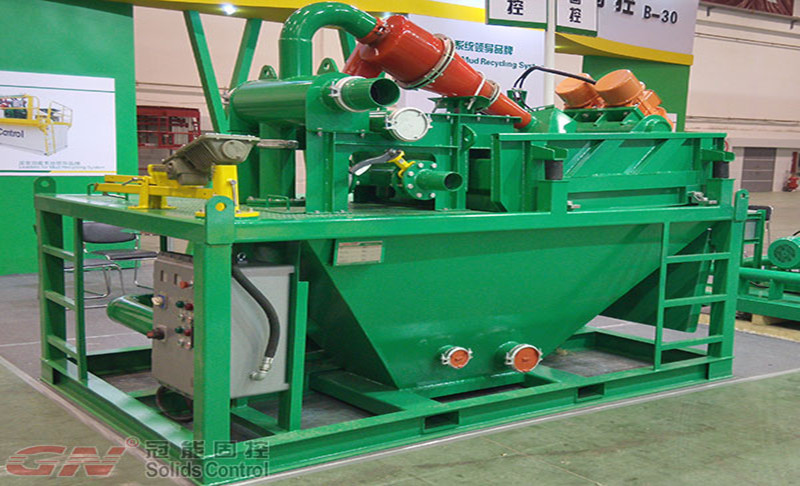 A brief introduction about GN Mud Recycling System,
Feeding Mud (by pump) into GN Mud Recycling System, firstly the mud would be entered into bottom layer screen of shale shaker through buffer box, and big/coarse particles would be separated out, while mud fluid would flow into mud storage tank through the bottom layer screen.
Then centrifugal pump would take mud from storage tank for feeding into Desander Cone. Solid and Liquid would be separated because of Centrifuge Pressure. So solid would be discharged to the upper shaker from outlet nipple of desander cone, for separating fine solids. While Clean Mud would enter into intermediary tank through desnader cone overflow pipe.
Welcome to contact GN Company for working video & sales references.
Kevin Liu 
Regional Manager
GN Separation & Conveying
Hebei GN Separation & Conveying Equipment Co.,Ltd
Tel:+86-316-5276988/9  Fax:+86-315-5276990
Mob(WhatsApp/Wechat): +86-15810901775
Email: kevin@gnseparation.com
Web: http://www.gnseparation.com
Address: No. 1 Zhongxun Road Dachang Chaobai River Industry Zone, Langfang, Hebei, China (Close to Beijing Int. Airport)