GN Solids Control would attend ABU DHABI International Petroleum Exhibition & Conference, dated on November 11-14th, 2019, with booth's No. 10514.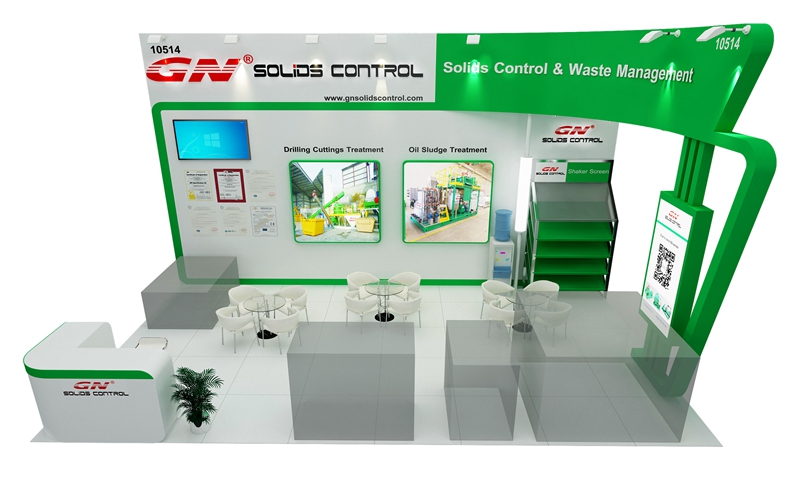 GN Solids Control is a professional manufacturer of Solids Control equipment for 11 years, including Decanter Centrifuge, Shale Shaker, Mud Cleaner, Shale Shake Screen, Vertical Cuttings Drier, Centrifugal Pump, etc.
GN Company supplied about 150 sets of decanter centrifuges and 200 sets of shakers in 2018, 70% for International Market, including UK, Netherlands, Canada, USA, Russia, India, China, Kuwait, Oman, UAE, etc.
GN Company has two factories under operation, and a third one under manufacturing now, with more than 100,000 square meters totally.
GN Company has two branch companies in Russia and USA, with decanters & spare parts stocking in warehouse in Houston.
The 2019 ABU DHABI International Petroleum Exhibition & Conference would have more than 145,000 visitors, 2,200 companies attending the exhibition from 59 countries, 28 national oil companies, 155,000 gross sq.
GN plans to show Vacuum Screen Technology, Decanter Centrifuge, Shale Shaker Screen, and Solids Vacuum Pump during the exhibition.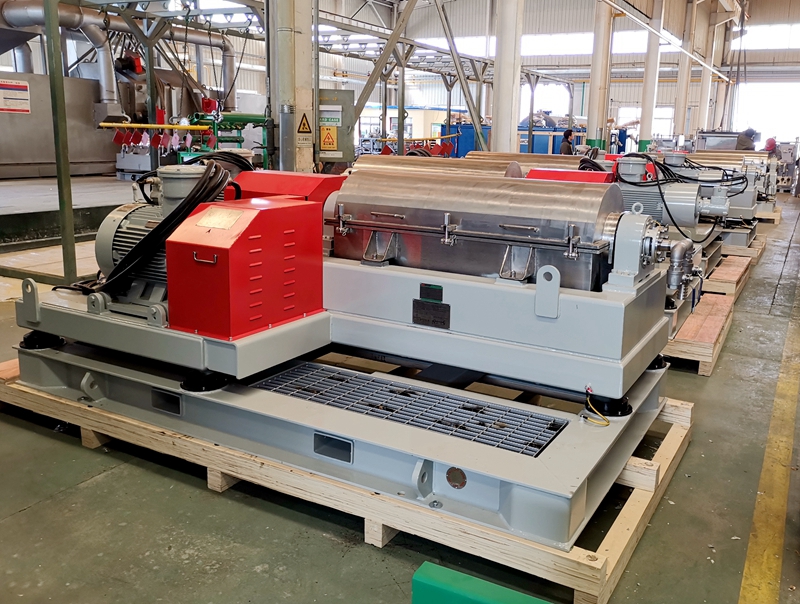 Decanter Centrifuge is used for mud dewatering/thickening, and slurry clarification, etc. GN Company can manufacture centrifuge with capability 100Liter/minute-120 m3/hour, and material made of Stainless Steel 2304. Both Explosion & Non-Explosion can be customized.
Sludge Solids Vacuum Pump is widely used for transferring material with high gravity and high density, with solids content up to 80%.
Centrifugal Pump (including spare parts) is 100% interchangeable with reputable brand pump.
Welcome to contact GN Sales Managers for technical specifications and offers.
We would attend IFAT Exhibition in Germany, dated on May 4th~8th, 2020, with booth No. 104-b, Hall A1
Best & Regards,
Kevin Liu
Regional Manager
GN Separation & Conveying
Hebei GN Separation & Conveying Equipment Co.,Ltd
Tel:+86-316-5276988/9 Fax:+86-315-5276990
Mob(WhatsApp/Wechat): +86-15810901775
Email: kevin@gnseparation.com
Web: http://www.gnseparation.com
Address: No. 1 Zhongxun Road Dachang Chaobai River Industry Zone, Langfang, Hebei, China (Close to Beijing Int. Airport)