GN Company Technical Engineers developed new Technology for Decanter Centrifuge, including dewatering, separation, and clarifying.
Dewatering Decanter Centrifuge is mainly used for dewatering of municipal and industrial wastewater sludge. It is designed for easy separation material, such as coarse particle size, high density difference of solid and liquid, low viscosity, high concentration. And its main application is for drilling mud, ETP, WWTP, oily sludge, cutting fluid, etc.
Separation Decanter Centrifuge has beach angle of 15 degree, it is designed both for clarity of liquid phase after separation, also for the dryness of solids phase. The decanter centrifuge is especially suitable for find soft material separation, which is difficult to separate. This decanter centrifuge is suitable for small particles, small density difference of solid and liquid, large viscosity and small concentration. And its main application is for soybean milk, plant starch recovery, fermentation liquid, baths, etc.
Clarifying Decanter Centrifuge, with beach angle of 20 degree, suits for small particle size, low density difference between solids and liquid, moderate viscosity, moderate concentration. And its main application material is for Edible Oil, Pectin, Plant Protein, Animal Protein, Starch, Juice, etc.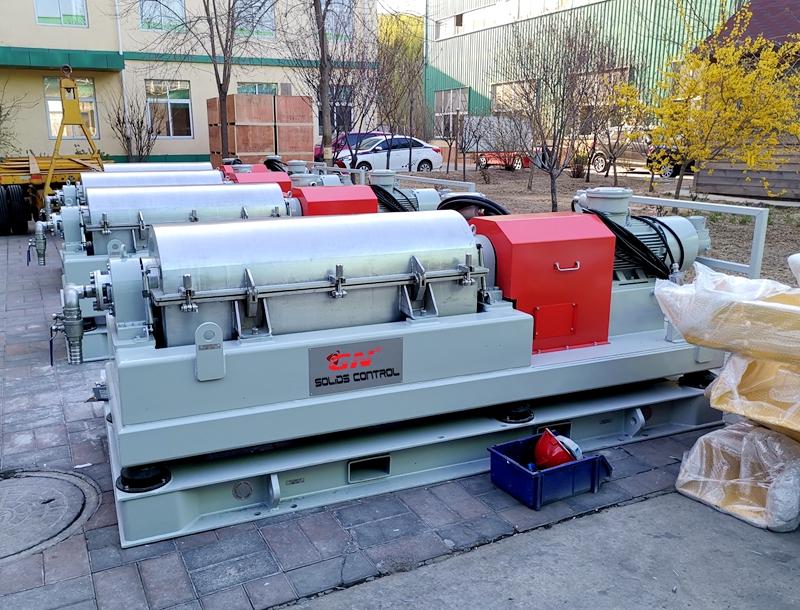 Besides Decanter Centrifuge, GN Company also manufactures and supplies Chemical Dosing Unit and Progressive Cavity Pump. Simple mechanical separation can only be used to separate particles of 2~ 5 microns and Chemical Dosing Unit working together with high speed Decanter Centrifuge can separate the fine solids less than 2 microns.
Welcome to contact GN Company Sales Managers, and visit our factories.
We would attend IFAT Exhibition in Germany, dated on May 4th~8th, 2020, with booth No. 104-b, Hall A1
Best & Regards,
Kevin Liu
Regional Manager
GN Separation & Conveying
Hebei GN Separation & Conveying Equipment Co.,Ltd
Tel:+86-316-5276988/9 Fax:+86-315-5276990
Mob(WhatsApp/Wechat): +86-15810901775
Email: kevin@gnseparation.com
Web: http://www.gnseparation.com
Address: No. 1 Zhongxun Road Dachang Chaobai River Industry Zone, Langfang, Hebei, China (Close to Beijing Int. Airport)