This week, GN completed the assembly a unit dewater screw press, which later will be sent to overseas clients which located in America for wastewater treatment.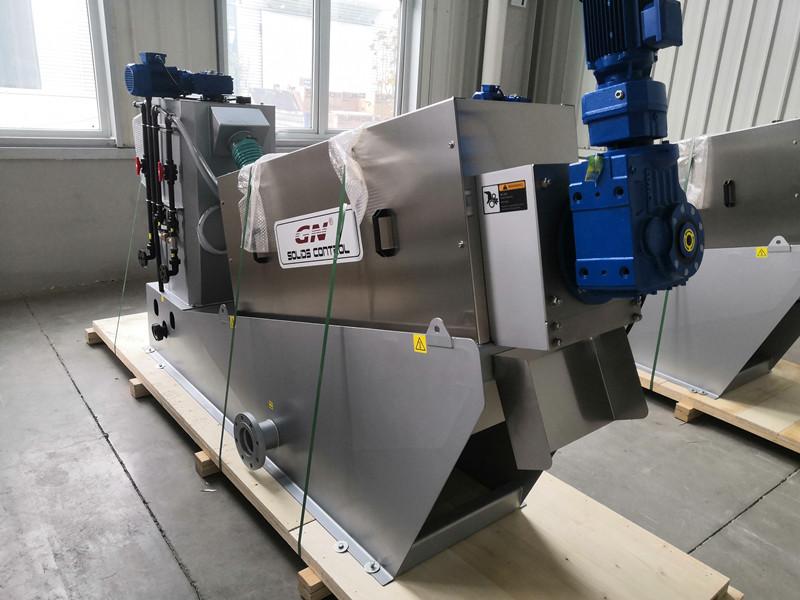 The screw press unit is a compact sludge dewatering equipment with low energy consumption and low noise, which can achieve a high degree of automation control in the process of use.
The dewater screw press machine is composed of fully automatic control cabinet, flocculation modulation box, sludge thickening and dewatering devie, and liquid tank.
The screw dewater press mainly divided into two parts in structure, namely flocculation conditioning tank and dewatering assemble. The main body material is stainless steel 304, with high structural strength, good corrosion resistance and easy maintenance.
In this order, the customer choose the model of GNDL301 which equip with screw diameter 300mm and 1 piece 0.55KW screw motor and a agitator which power 0.4KW.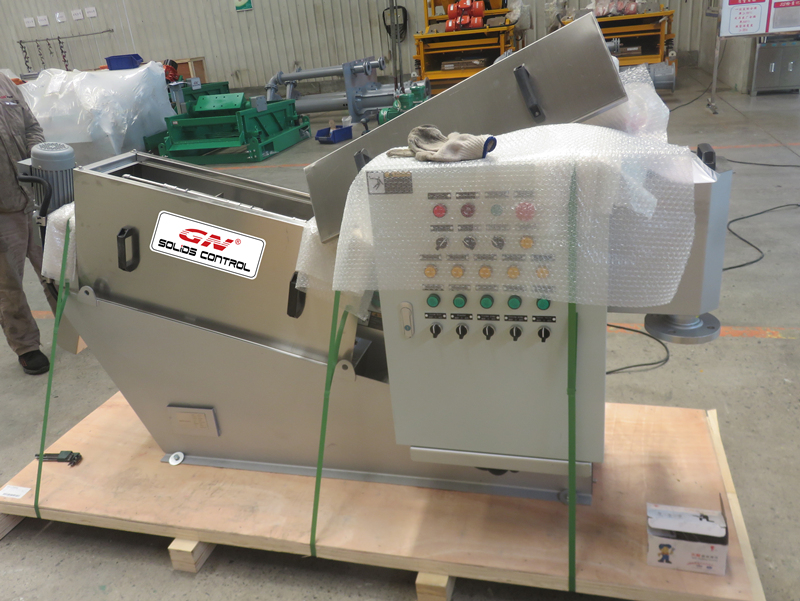 Flocculation is an essential process in the working process of the dewater screw press, we also can equip a set of polymer dosing unit according to your request.
For more information about sludge dewatering screw press, please feel free to contact GN separation.