Hebei GN separation & conveying equipment Co.,Ltd manufacture industrial separation equipment and converying equipment. Decanter centrifuge is one of the main products of us, GN centrifuge production line is from 9 inch bowl to 30 inch bowl,with bowl length and diameter ration up to 4.2, and the adjustable G force is up to 3000G to meet different industry separation applications. And the types of decanter centrifuge include: clarifying centrifuge, classifying centrifuge, thickening centrifuge, dewatering centrifuge.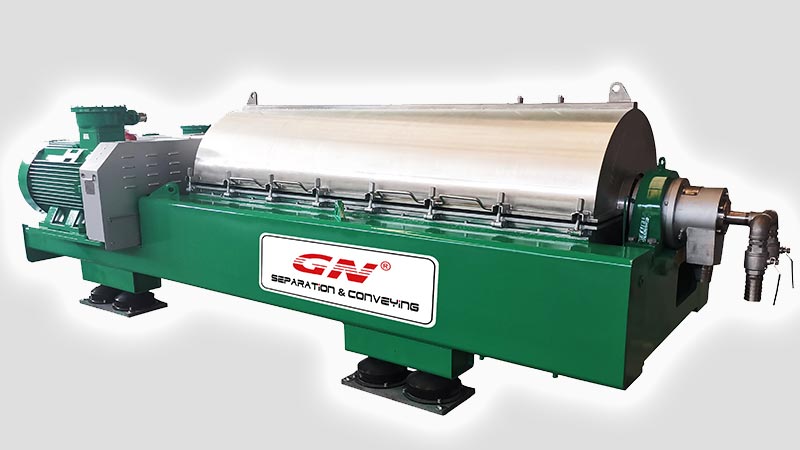 GN decanter centrifuges help you separate solids from liquids within one single continuous process. And we have 3 Phase decanter centrifuge and 2 phase decanter centrifuge, for 3 phase decanter centrifuge is different from the 2-phase decanter centrifuge, it is used for separation of
mixture of solids and two types of immiscible liquids and solids.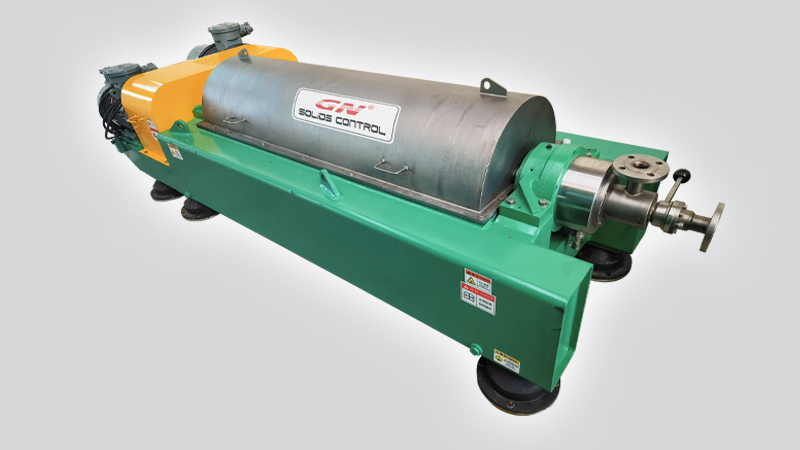 It adopts the electrical dual-motor driving system. 3 phase liquid-liquid-solid Decanter centrifuges, also called tricanter, Taking advantage of the principle that the heavy liquid, light liquid and solid phase, with different density and mutually insoluble in the mixed liquid, gain different sedimentation speed in the centrifugal force field or gravity force field, separating stratification or causing the solid particles in the liquid to deposit can be achieved. It is the popular machine throughout the world and widely used in the crude oil separation. The main motor is driving the bowl and the back motor is driving the screw via pulley device. This model is equipped with a VFD control cabinet. Inside the control cabinet, there are 3 VFDs for main motor, back
motor and the feeding pump. GN 3-phase decanter centrifuge is equipped with lube oil circulating system for the main bearing lubrication. This real time lubrication system ensures the stable running of the machine.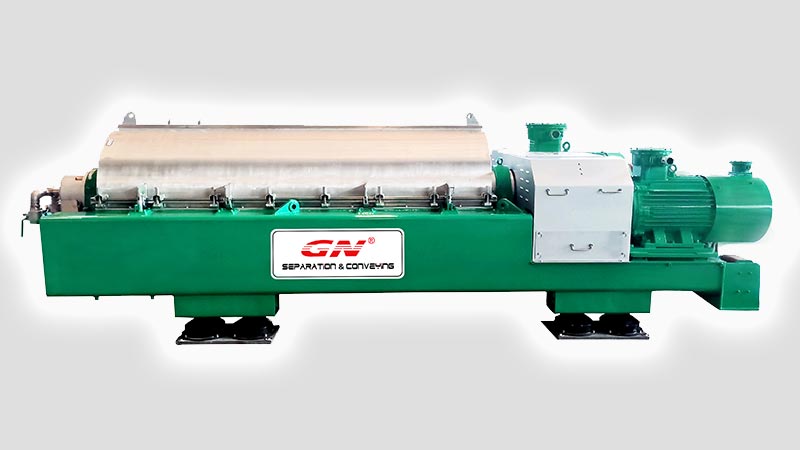 GN 3-phase decanter centrifuge has a widely application like plant edible oil production, kitchen waste treatment, etc.