GN dewatering decanter centrifuge is T series decanter centrifuge with beach angle of 8.5 degrees. T series decanter centrifuge is generally used dewatering and thickening purpose.
Sludge Decanter Centrifuge are used for sludge dewatering without chemical conditioning, but when the sludge is conditioned with polymeric electrolytes, the solids retention rate and the quality of the liquid after centrifugation are significantly improved. The centrifuged liquid slopes back to the sludge thickener or initial settling tank. The water content of the sludge cake is approximately 70-80%. The sludge centrifugal dewatering centrifuge requires a smaller site area than a vacuum filter with the same production capacity and has lower capital costs.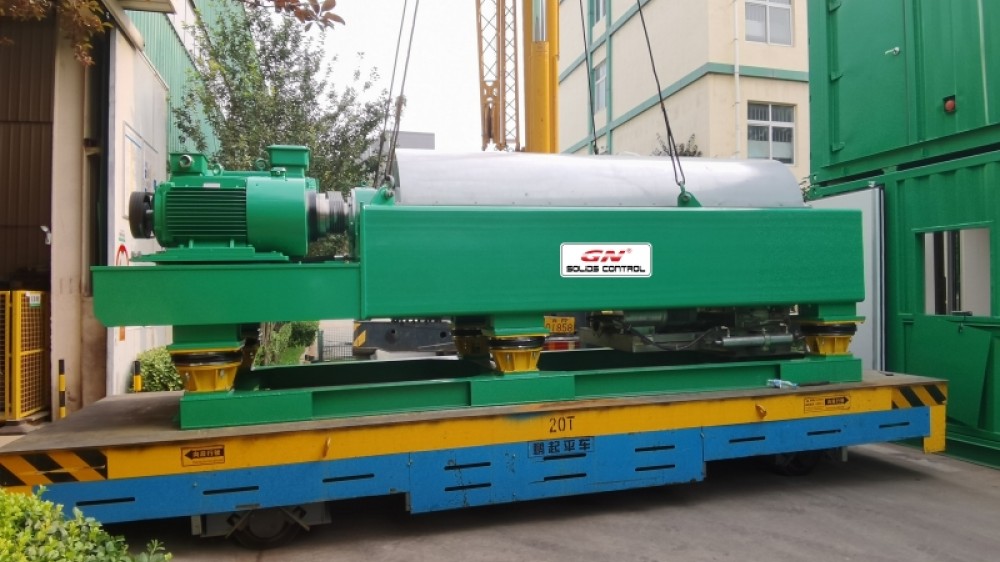 The advance of the decanter centrifuge
1、Continuous automatic operation
Decanter centrifugal dewatering from pumping out sludge, injecting medicine, discharging sludge cake are automatically controlled, through the electronic control cabinet, and into the sludge pumps, dosing pumps, etc., linkage, do not need personnel to operate the equipment, the operation will not be clogging, filtering away from the bias or other phenomena affecting the safety of the process, the daily maintenance of maintenance simple, 24 hours can be continuous unmanned operation. The sludge dewatering continuous full-automatic operation is realised in the real sense.
2、Saving project investment
The decanter centrifugal dewatering machine itself has the function of sludge thickening, and it can directly deal with aerobic sludge in the aeration tank without thickening and storage unit, which reduces the overall space occupied by the sewage treatment facility and the construction cost.
3、Machine body is light and durable
Decanter centrifuge due to the direct use of mechanical centrifugal separation dewatering, without the need for large-scale body, so the machine is designed to be quite lightweight; almost all the body is made of carbon steel or stainless steel, with a long service life and durability.