Recently GN has completed a 3-phase centrifuge which will be send oversea customer work for oil sludge separation application.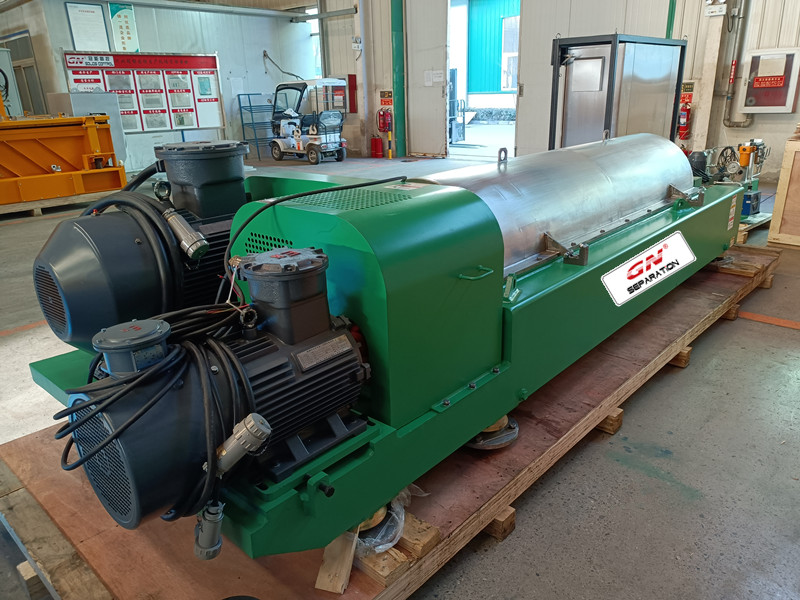 As we all know, 3-phase centrifuge is specialized solid-liquid-liquid separation, and it also widely used Mineral oil industry, for the feeding material we control the Solids Less 10% and Particle Size less than 2mm.
The 3-phase centrifuge of model GNLWS-364 with bowl diameter 360mm and bowl length 1567mm which make the material working in the bowl with long time in order to make the discharge solid more dryer and the discharge liqiud more cleanly, and the capacity of GNLWS-364 model hydraulic capacity is 5M3/h, if the solid content of your material to process is higher and the material is more viscosity, the handling capaciry will be smaller. The 3-phase centrifuge adopts the electrical dual-motor driving system and equip with VFD control cabinet, In order to extend the service life of the 3-phase decanter centrifuge, GN adopts tungsten material protection at the screw blades, and installs wear-resistance bushing at the slag discharge port.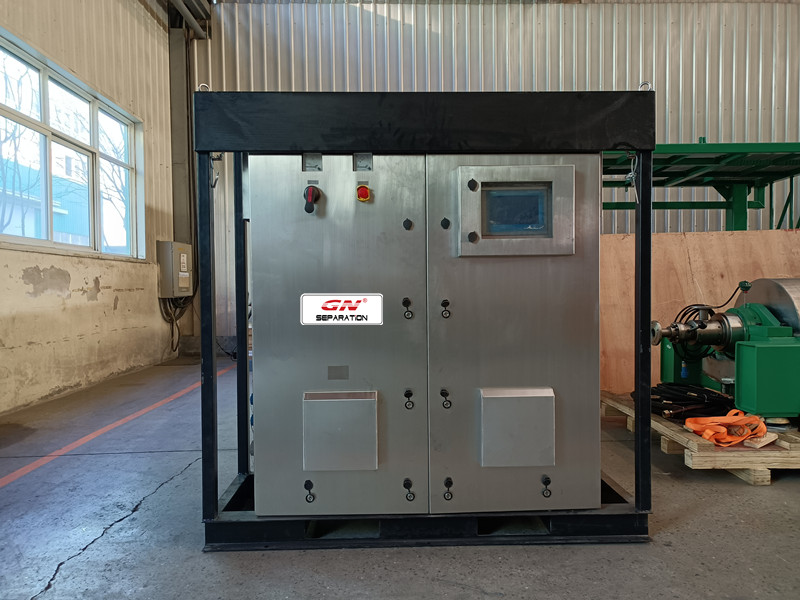 For more information on 3-phase decanter centrifuge package, please feel free to contact GN Separation.