GN recently completed a disc staock separator for oversea clients regarding to vegetable oil processing.
With high running speed and centrifugal separation factor, disc stack separator are often used to separate two immiscible liquid phases with small density contrast, In regards to this project, according to the customer's requirement, we recommend the max model GNSD225, with a drum diameter 810mm and a pistion diameter of 730mm also the rotation speed is 4500RPM.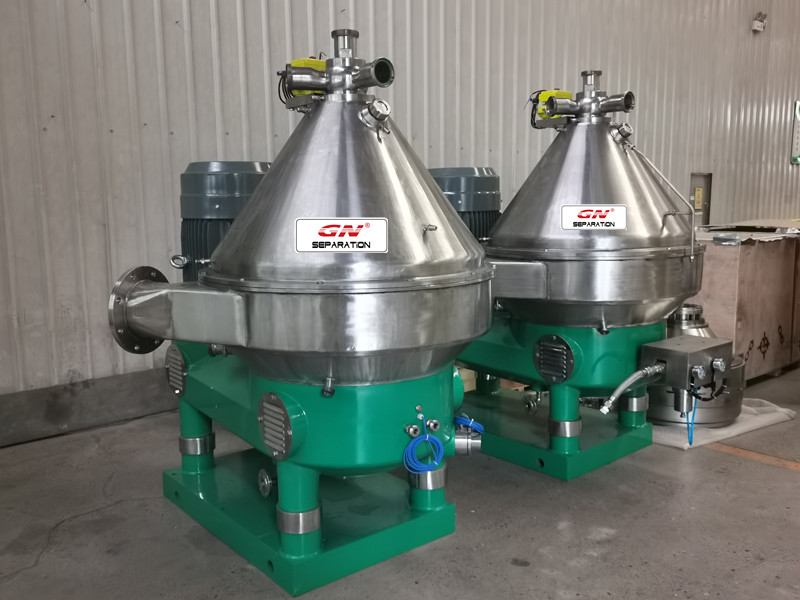 Considering the hygiene level of vegetable oil processiong, the material of the bowl ,drum, pistion is made by duplex stainless steel SS2507, in the meanwhile, the disc stack separator equip with VFD control cabinet, (Control cabinet casing material is Stainless steel, equipped with VFD+PLC+HMI Touch screen). As for the control cabinet, it is control by variable frequency drive(ABB), and equip with Siemens PLC and HMI Touch screen. In order to make the overseas know the parameter more easier, we provide English/Chinese interface, you can choose which you need.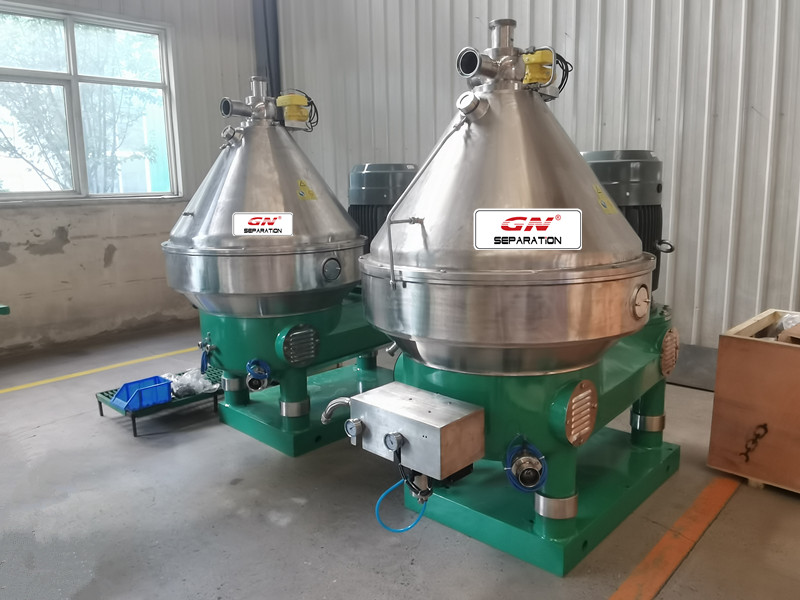 The handing capacity is 30-40 m3/h according to your material to process,  and the disc stack separator is equipped with 75KW motors, also with SKF bearings.
For more information on centrifugal separators, please feel free to contact GN Separation at any time.