GN screw press sludge dewatering machine is a kind of econmic and environmental friendsly sludge dewatering equipment. The screw press is a common sludge dewatering equipment,it is widely used in sewage treatment projects of municipal, aquaculture, food, starch,oil, pharmaceutical, chemical, paper, leather and other industries.
The screw press is characterized by compact structure, low energy consumption, low noise and high degree of automation. GN screw press is mainly composed of modules such as sludge flocculation cabin, dewatering screw assembly and electric control cabinet.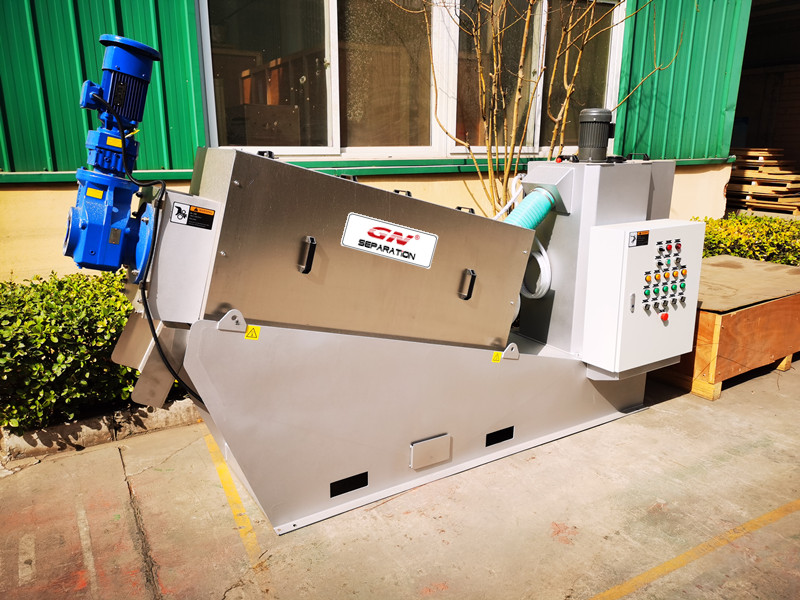 GN has complete range of sludge dewatering equipment,  customers can choose the best sludge dewatering equipment according to different sewage treatment target. In addition, GN also can provide integrated mobile sludge dewatering solution according to customer requipments.