The Oil Sludge from the Crude Oil Tank, Refinery Plant, or Drilling Waste is always a big headache for the operators, while it is economy to recycle the oil contained, and the solid shall be discharged suitable for environment.
The treatment for oil sludge cannot be achieved with just one or two equipment, it shall be a system.
Today we shall introduce a Reliable and Economy Oil Sludge System from GN Solids Company.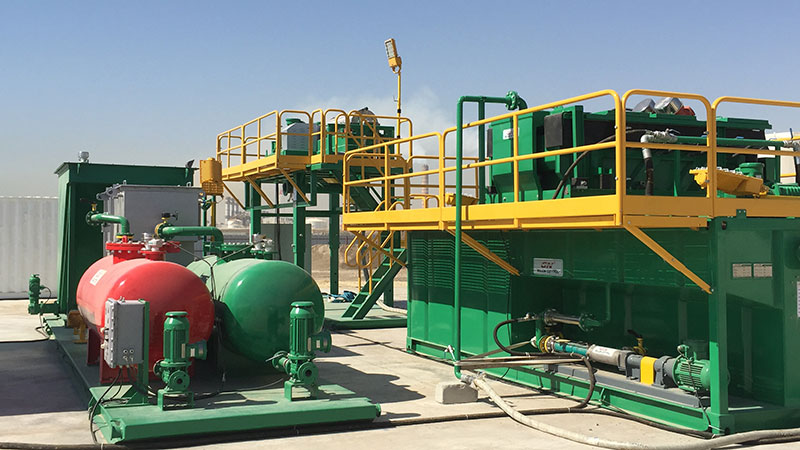 Oil sludge is a mixture consisted of oil water and solids.
To treat the waste oil sludge and recovery oil and water, the oil, water and solids must be separated. And also it is important to dispose of the solids inexpensively and recover oil as much as possible. GN decanter centrifuge and oil water separator and thermal desorption unit is to do the job.
Brief Introduction about Working Procedure,
Firstly, the Oil Sludge pumped into the Pre-Mixing Tank for heating and mixing with chemical material.
Secondly, the sludge feed into the shale shaker for removing the big solid.
Thirdly, the sludge feed into the decanter centrifuge for removing the find solid.
Fourthly, the sludge feed into 3 Phase Separation Module, including Inclined Plate Separator, Oil Water Separator.
Fifthly, the collect the clean water and oil separately, and the Solid would be discharged separately too.
The recycled water can be reused in the washing process, and the oil is clean enough to sell to the refinery company, the solids contain oil between 2%-5% which can be sent to biodegradation or thermal unit for final disposal.
(Attn, different areas and different clients has different oil sludge and final requirements for the oil sludge treatment, following questions are needed to be clear for GN to provide the best proposal for your oil sludge treatment solutions.)
What is the origin and geographic location of the waste sludge (drilling, refinery, other)?
What is the makeup of the oil sludge (percentage of oil, water and solids)?
……
……
……
……
……
……
Welcome to contact us for more information!
GN SOLIDS COMPANY (11 YEARS FOR OIL SLUDGE TREATMENT)