Since recent
months, China as many other countries as established more strict laws for
forbidden the drilling cuttings from the Oil and Gas drilling projects to be
discharged directly to the outside or anywhere else. They call them zero
discharge solutions, such solutions should be used for treating the drilling
cuttings in order to protect the environment.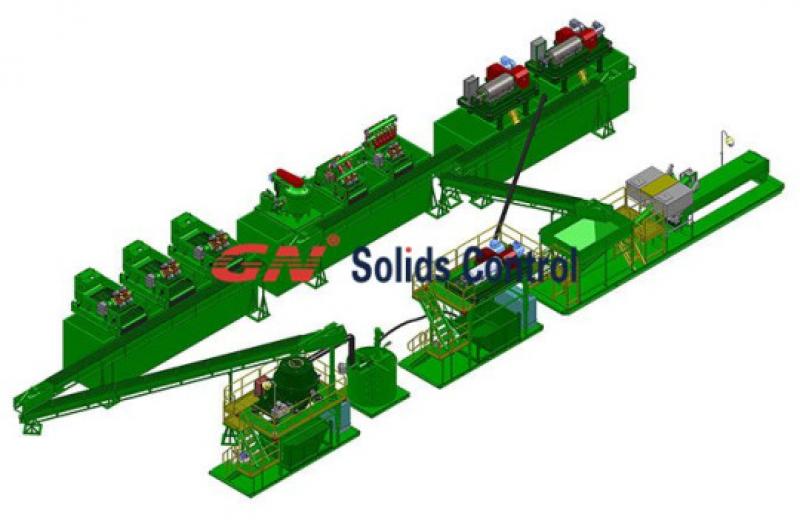 Just like this
jobsite of CNPC, it is located among the farmlands and not far away from the
town. But they have found a rich oil reserve in this long time existing
farmland. Energy resources have to be explored, meanwhile, the farmlands must
to be well protected. Therefore an effective way to treat the drilling cuttings
is an urgent and very necessary solution.
They, like many
other clients of GN Solids Control chose GN waste management
systems as option and GN equipments are proved to have good
performance. Just in last year, GN Solids Control has sold around 20 sets of drilling
cuttings waste management systems to both domestic companies in China and also
abroad, clients including Baker Hudges, Shell and other world famous companies.
Most of them purchased standard GNDC series drilling cuttings waste management
systems including vertical cuttings dryer, high speed decanter centrifuge,
screw conveyors and screw pumps.
Some other
companies chose instead independent equipments per their special need and
applications, like GNLW363CG Decanter Centrifuge, they are using it as
centrifuge for treating the oily sludge on a telescopic skid, or for a
dewatering centrifuge used together with a dewatering unit, like for NIDC and KOC.
This year, for
providing most of clients' special requests, GN Solids Control has designed
some modules for waste management. When they are used singly, they play roles
as dependent equipment for their original functions, and when they are used and
laid together, they could easily form a complete system. And during
transportation, they can easily to transport in containers.
Like in some
cases, normally you use vertical cuttings dryer and centrifuge is enough. But when
you need a high G shaker in between the above mentioned 2, you don't have to
change to another system, just add some pipelines into it and locate a shaker
module at a suitable position.