GN Solids Vacuum Pump is fully powered by compressed air to transfer solids, powder, slurry, sludge etc. GN Solids Vacuum Pump is a compact, robust, and efficient pump which is capable of recovering material via 25″hg of vacuum and delivering the over 500 meters. GN Solids vacuum pump single unit is available in 10 m3/h, 20 m3/h and 40 m3/h. GN also is capable to design and make Group Pump Unit in one skid.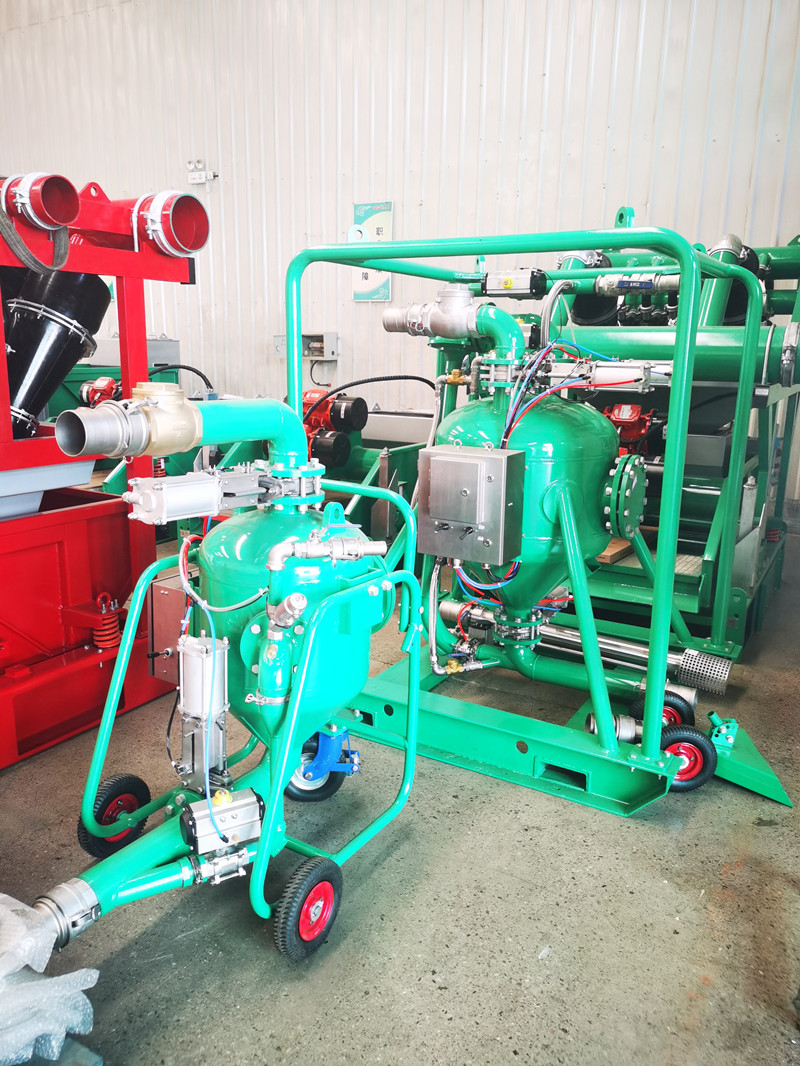 Material transfer applications: 
1.Waste mud and waste solids  discharged from shale shaker, mud
cleaner and centrifuge
2.Drilling mud transfer
3.Waste pit cleaning
4.Hazardous waste recovery
5.Oil sludge, tank bottoms residual
removal and transfer
6.Barge holdings and vessel
bottom clean out
7.Bulk tank and silo transfer of material 8.Sand; Course, fine, conventional
and frac sand
8.Diatomaceous earth 10.Animal waste etc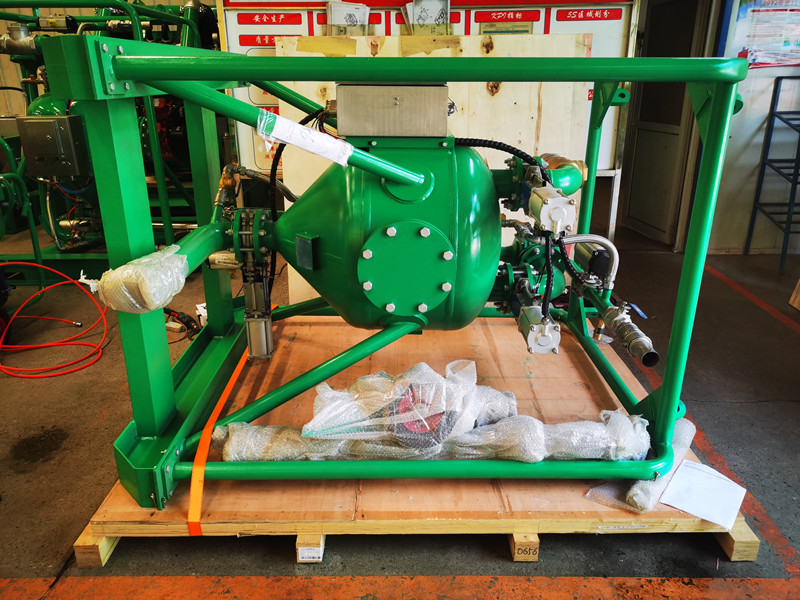 sludge vacuum pump Advantages
Air operation, no need electric power, suitable for hazardous area application.
Powerful self- suction with long transfer distance. Suction distance up to 50 meters, discharge distance up to 500-1000 meters.
Widely application for transferring liquid, wet sludge and solids.
Transferred solids size Maximum 50mm or 75mm, sludge solids content up to 80%.
Compact structure for easy to move.
None of rotating parts inside the cavity, less wearing for long lifetime.
Automatically and continuously working is available with easy operation and maintenance.
For more informatin, please freely contact GN.