GN Company has completed production of one set of Three Phase Decanter Centrifuge and Three Phase Disc Stack Separator, and plan to ship by next week to client's factory for fish oil production. Both Decanter and Separator are used for Solids/Liquid/Liquid separation, and Three Phase Decanter Centrifuge is used in the first stage for separation Oil, Water, and the majority of Solids, and the Oil would be feed into the Three Phase Disc Separator for purifying, which is to remove fine solids and water, also named oil polishing.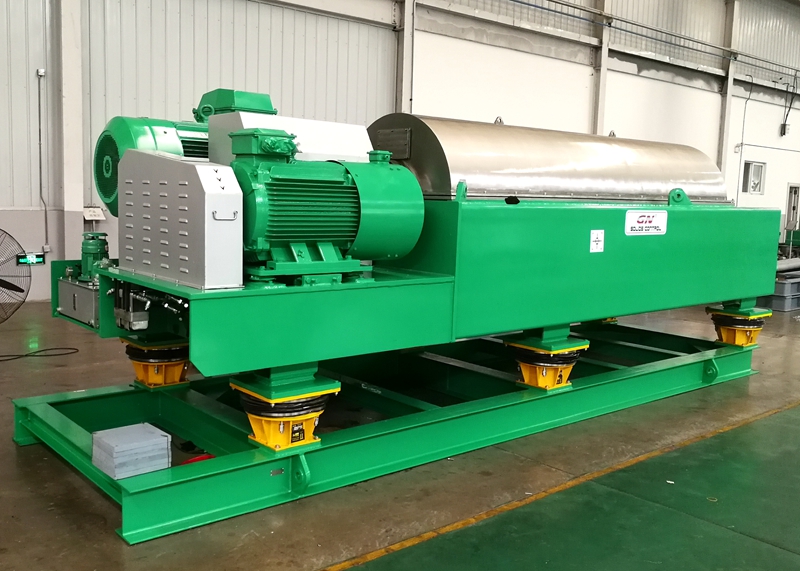 Here are specifications about Main Motor and Back up Motor of GN Company Three-Phase Decanter Centrifuge, they are Reputable Chinese Brand, VFD (speed can be adjustable by Electrical Control Panel), with protection level IP54, F, and Overload and Overheat protection. Explosion Proof for Motor and Control Panel are optional. And GN Company can supply explosion proof equipment based on Chinese Explosion proof standard, and also ATEX, CNEX.
Disc Separator has much more quickly RPM, and therefore bigger centrifugal force than Decanter Centrifuge. So Disc Separator can separate out fine solids and water from Oil. Both its discharge time and discharge frequency can be adjustable based on clients' requirement. And there are two types of discharge types, including automatic and manually, so clients can also choose based on their requirement.
Some clients choose Two Phase Decanter Centrifuge and Three Phase Disc Stack Separator, which can save some cost.
Welcome to contact GN Sales Managers, and they would offer detailed solution based on your project.
Best & Regards,
Kevin Liu
Regional Manager
GN Separation & Conveying
Hebei GN Separation & Conveying Equipment Co.,Ltd
Tel:+86-316-5276988/9
Mob(WhatsApp/Wechat): +86-15810901775
Email: Kevin@gnseparation.com
GN China: www.gnseparation.com (Langfang/Beijing)
GN USA: www.gnsolidsamerica.com (Houston, Texas)
GN Russia: www.gnseparation.ru (Moscow City)