Recently GN was complete assemble one set 3-phase decanter centrifuge, it arranged to ship to the overseas clients , The equipment will be used in the Electrolytic Purification of copper  application at the work site of overseas customer.
In this order, the customer ordered the smallest model of 3-phase decanter centrifuge, the model is GNLWS364, the model of this decanter centrifuge has a bowl diameter of 360mm and a bowl L/D 4.2, which allows the material to be processed to remain inside of the equipment for a longer time, which incerase the separation time. When evaluating the performance of the decanter centrifuge, the rotation speed and the separation factors are important indicators.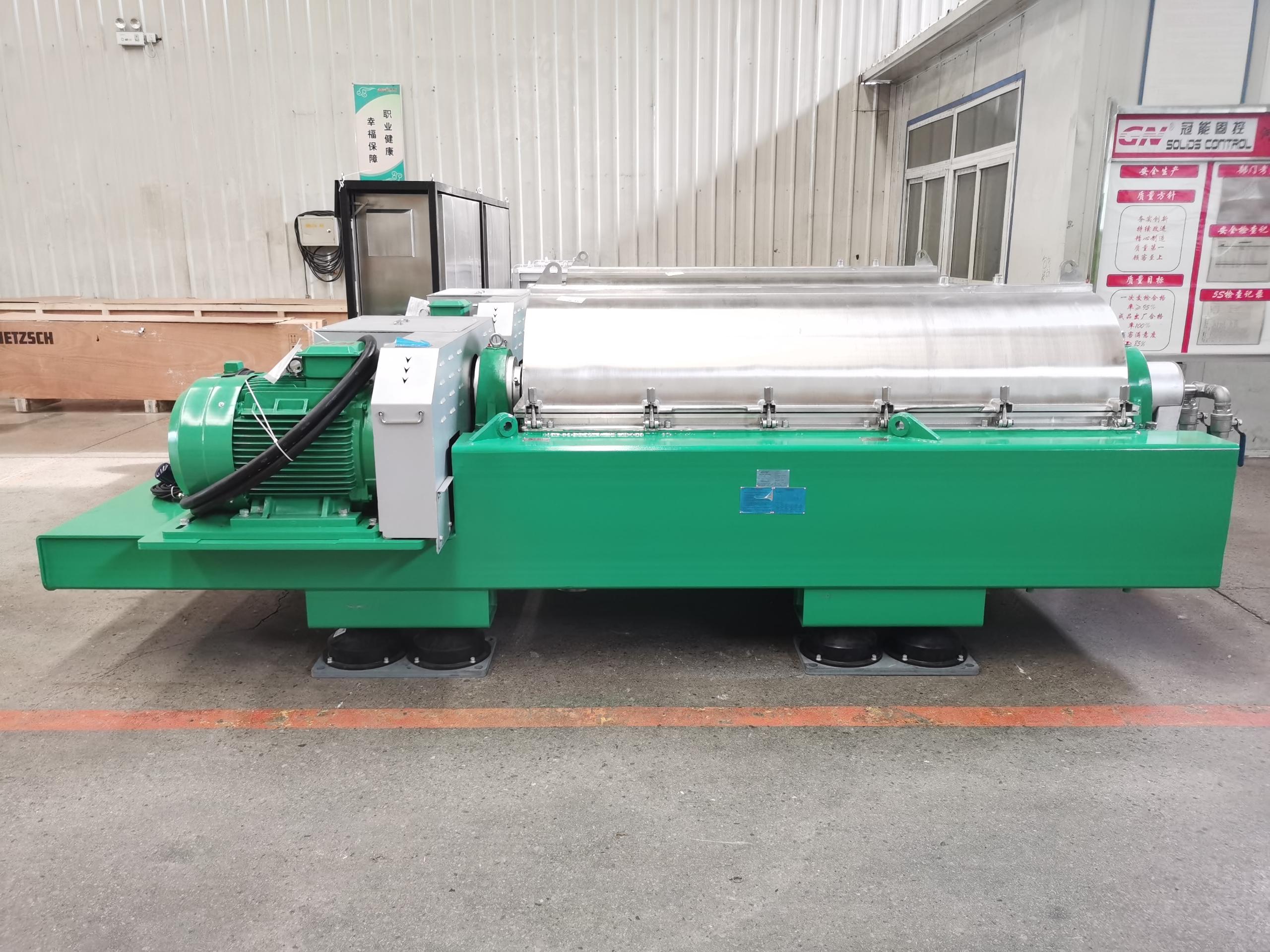 The details for this item for electric, Control Cabinet is VFD+PLC+HMI touch screen, the shell of control cabinet is stainless steel, the brand of VFD is INOVANCE/ABB, and the brand of PLC is Siemens/Omron. Touch screeen is Siemens, and the decanter centrifuge come with a explosion-proof motor EXDIIBT4 , in the meanwhile, the control cabinet also meet explosion-proof EXDEIB PZ IIB T6 GC.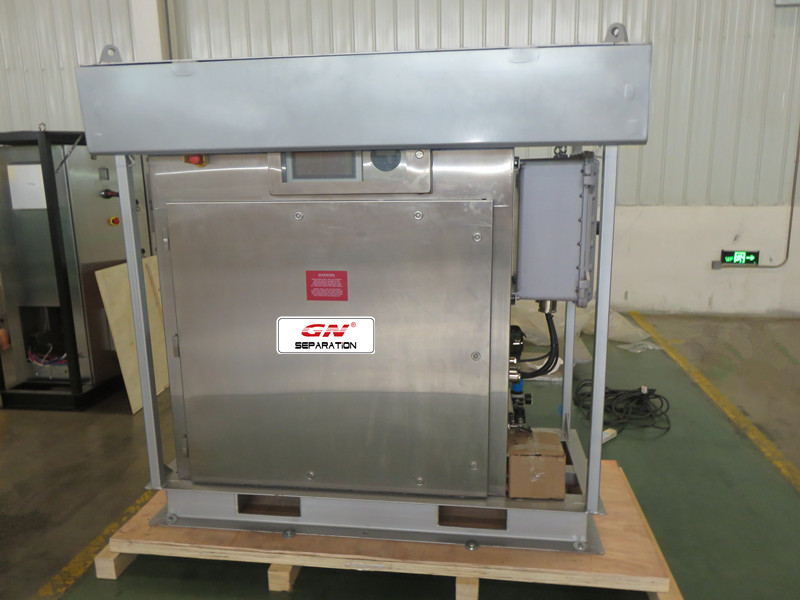 To learn more about dewatering decanter centrifuge, please feel free to contact GN Separation.