A couple day agon, GN Separation produced and shipped a batch of decanter centrifuges and inclined plate clarifier for mud dewatering projects.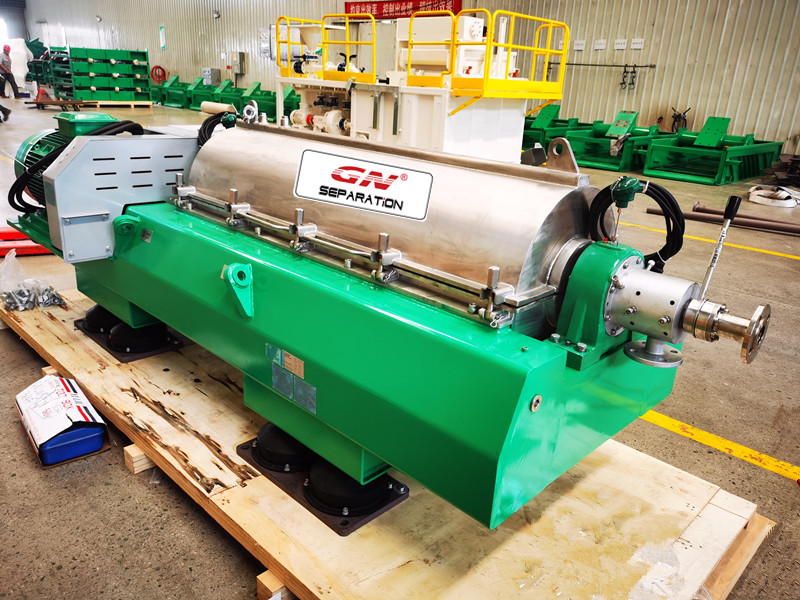 When you need separate solid /liquid mixtures with high solids content, you can choose a decanter centrifuge.Decanter centrifuges can be optimally adjusted for specific applications. Applications range from sludge dewatering to classification or wet classification to solid classification.
Three phase decanter centrifuge is widely used in dewatering project. We have different model due to the handling capacity, the smallest model is GNLW-224FT, and the bigget model is GNLW-764FT.
Decanter Centrifuge Function
1)Dewatering sludge / mud and suspensions
2)Thickening sludge or mud
3)Clarifying different type liquids
4)Separating 3-phase mixtures, i.e. two immiscible fluid phases and a solid phase
5) Classifying solids in a wet suspension by grain size
6) Separation of solids according to various densities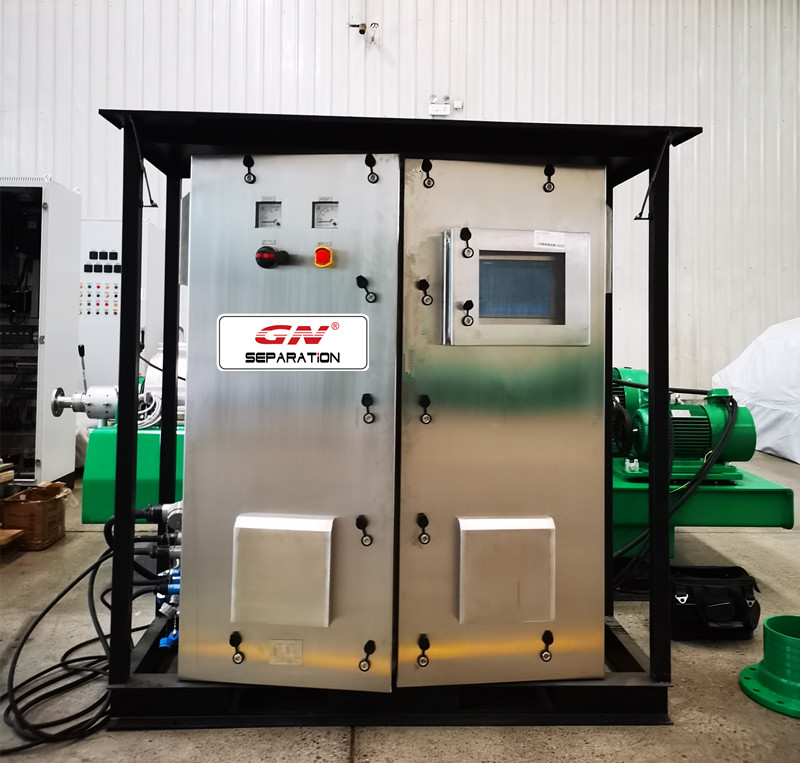 GN can not only provide users with Dewatering Decanter Centrifuges, rely on GN rich production line of separation and conveying equipment.
For more information on GN three-phase decanter centrifuge, no hesitate to contact GN Separation.