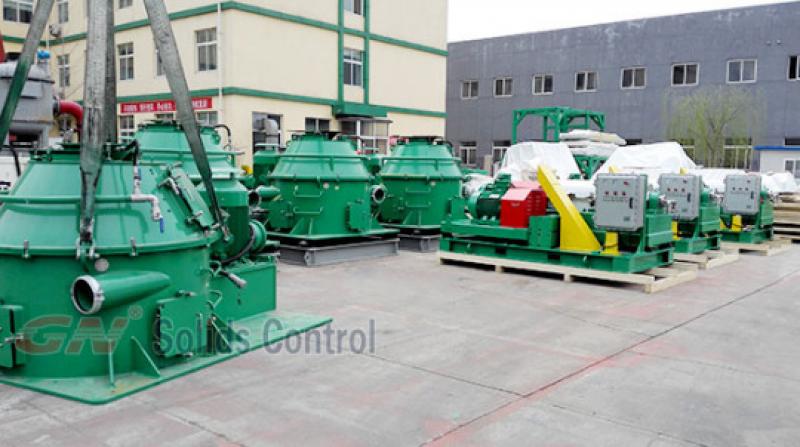 Not long ago, 3 sets of GNCD930C vertical cuttings dryers
and 3 sets of GNLW363 decanter centrifuges were
transported to Shandong Province, and soon they will be working at SINOPEC
jobsite there like a complete set of waste management system.
SINOPEC, CNPC and COSL are 3 Oil giants in
China, which are no doubt also ranked among the TOP 100 international Oil
Companies. They are national owned companies. As a private owned company, it's
not easy for GN Solids Control to get big projects orders from them without a
high standard quality. But GN made it, not only once. In fact, every year, GN
Solids Control has got large orders directly from the oil giants both in
domestic China and outside China. Besides this, GN
Solids Control's solids control systems, waste management systems and
other equipments are working with rig packages or so for the oil giants'
service companies, like Baker Hudges, who is working at Nabors' jobsite with 4
sets of GN Waste Management Systems.
Talking about Baker Hudges, before year
2014, they seldom purchased solids control or waste management equipment from China,
but they paid an eye to Chinese manufacturers for a while. In year 2014, when
they considered to buy from China, they sent engineers from their Headquarter
of USA, visiting and inspecting all the main solids control manufacturers in
China, and finally chose GN Solids Control as the supplier. Before their
equipments dispatched from factory, their engineers also come to inspect. Now
the waste management systems are performing satisfying in their extremely cold
jobsite.
And such systems are working well at many
places, like in South America, in Middle East, in Africa and in China main
land. Single equipments are more, to more than 60 countries and regions. Below
are some links for jobsite working video for your more information.
The main equipment in the system like
centrifuge, has more than one application, you could check it on page of
centrifuge. And in case of WBM only, you can also change the vertical cuttings
dryer into a High-G shaker to save cost.