GN solid control is a professional supplier of various oilfield equipment, including oil drilling and service equipment, oil production equipment, OCTG, wellhead & downhole tools and spare parts. Our products have already been exported to USA, South America, Africa, Middle East, Russia and some other countries (regions).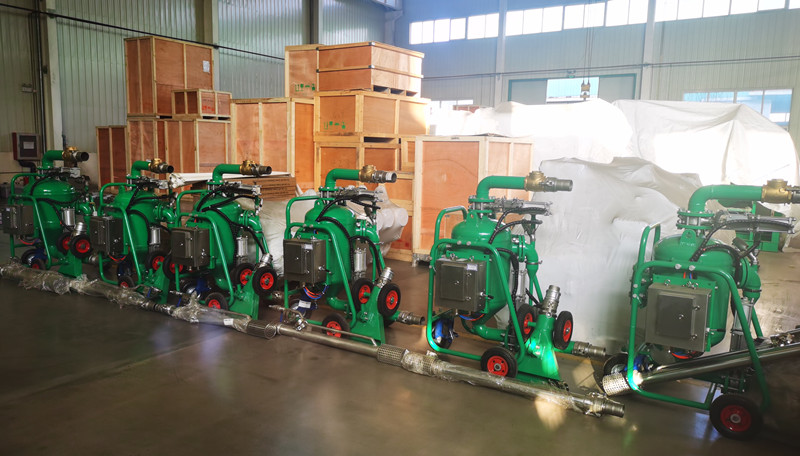 Waste vacuum pump, also named as solids transfer pump. It is a pneumatic slurry transfer vacuum pump for liquid,  slurry, and solids transfer. With special structure design, it can be used at tough environmental for solids  transfer, high working performance and less maintenance. The pump can transfer material with high gravity and high  density, solids content max. up to 80%.
We have 3 models GNSP-40B, GNSP-20B and GNSP-10B, The maximum transport capacity of the three models for clean water is 10 cubic meters, 20 cubic meters and 40 cubic meters respectively. According to different material conditions, suction and discharge height and distance, the conveying capacity will be different. Generally, the lower the material density, the lower the viscosity and the shorter the conveying distance, the higher the working efficiency of the equipment will be.
Now contact GN Separation to obtain the quotation and technical solution of solids vacuum pump for free. Spot sales can meet the requirements of fast delivery.