GN 3 phase decanter centrifuge named oil Decanter centrifuge, it is mainly designed for Solid-liquid-liquid three-phase separation of materials. With our over 16 years of experience in the separation industry, it is the most advanced type equipment for 3 phase separation.
The smallest model of decanter centrifuge is 224FT, it come with 2 motors, one 11KW Main Motor and one 5.5KW back drive motors,  the bowl diameter of 224 models is 220mm, the bowl length is 924mm, Bowl L/D Ration is 4.2, Max G Force is 3080G, The typical bowl speed is 4800PRM, and the typical G force is 2838G.
Three-phase Oil Decanter Centrifuge show great superiority in the treatment of triple mud, as they not only separate out the solids in the mud, but also the dirty oil in the mud, which is incomparable to other separation methods. At the same time, the water and oil content of the dry sludge after treatment by the three-phase decanter centrifuge is reduced to varying degrees.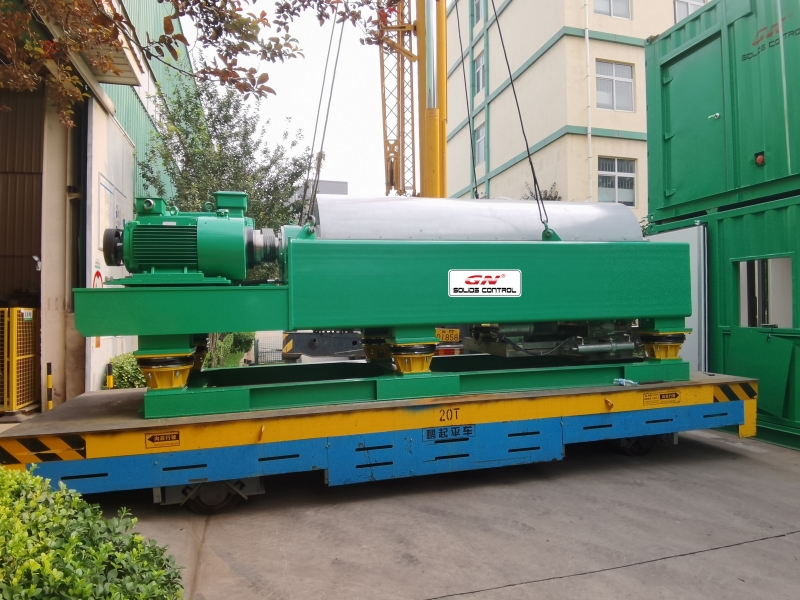 In the three-phase Oil Decanter Centrifuge, the main motor drives the drum to rotate at full speed and the material is continuously introduced into the spiral by the feed tube and evenly distributed to the spiral discharge port.
For more information on the mining tailing dewatering centrifuge, please feel free to contact GN Separation.