Since early this year in CIPPE Beijing, GN Solids Control firstly showed its big bowl decanter centrifuge GNLW764-VFD, the super bowl decanter centrifuge with a diameter of up to 30 inches, this centrifuge model got lots of attentions from the end users, especially from the construction work and piling projects. The large capacity and excellent performance is exactly what they want.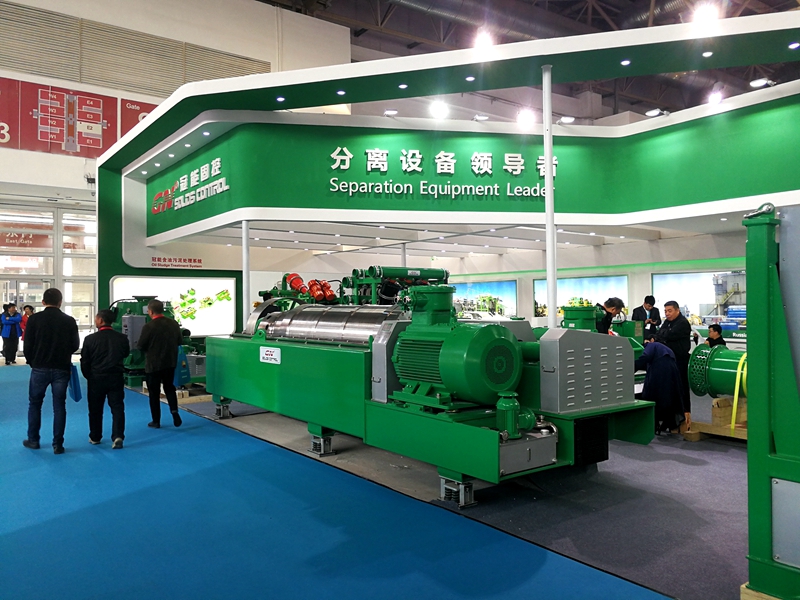 The big bowl centrifuge GNLW764-VFD has following features:
1. With a bowl of 7650mm long, while 3344mm as a bowl diameter, GNLW764 is promised to have a large treating capacity in order to be suitable for many applications.
2. Because for the large length diameter ratio, which is up to 4.4 and also a G force at 3000G by high speed rotating, this centrifuge could give a for a perfect separation result, a clearer Liquid phase after treatment.
3. Just as all centrifuge models GN provides, the liquid discharge port is easy to adjust. It helps operator to get a suitable dryness fraction by adjusting rotation speed, differential speed and liquid discharge ports.
4. Stable performance:all rotating part of the centrifuge are fabricated by five-axis machine, and well dynamic balancing tested at high speed to ensure a precise fabrication. Besides, theis model is also functioned with automatic lubrication.
5. Heavy load:GN employs a gearbox with 25000N.M torque for GNLW764-VFD for handling heavy load conditions.
6. Long service life:bowl material is duplex stainless steel SS2304 by centrifugal casting, YG8 hard tiles for impeller protection, and also YG8 material for liquid discharge ports and solids discharge ports. Genuine SKF bearings are used in order to ensure a longer service life.
7. Easy operation:with PLC smart control system,HMI visual operating screen, the operator can observe the on time working condition of the centrifuge. By adding more devices onto the centrifuge like temperature protection for bearings, vibration protection, overload protection and current monitor are all equipped fo this centrifuge, for a more convenient operation.