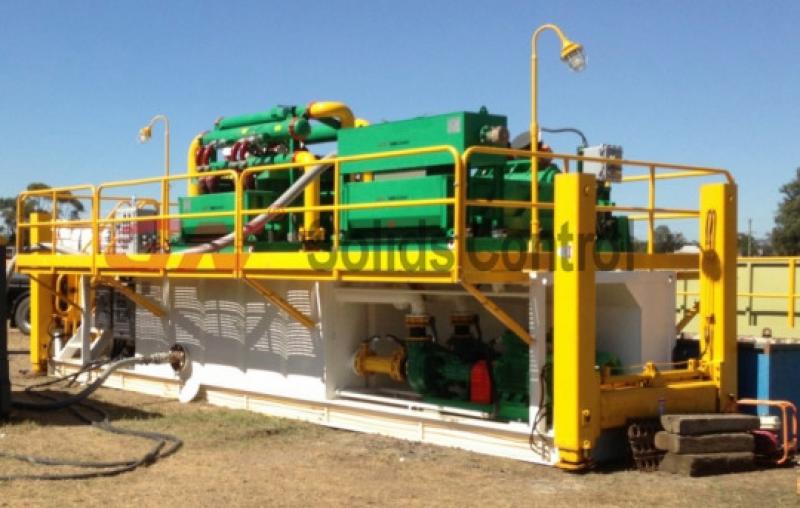 In a common and normal and most cases' HDD mud recycling unit or systems, there
are separation equipment like shale shaker and desander cones, and a jet mud
mixer for mixing new material into it. But seldom centrifuges used for an HDD
mud system.
In a recent order of GN, China CPP ordered 8 sets of highest
standard 500GPM mud recycling system combined by 2 tanks. One tank is for shale shaker and desanders, the other is
for 2 sets of centrifuges. But the centrifuge tank and the application of the 2
centrifuges are for option, not only mean that this design is for option, but
also that on jobsite work, the operators could choose to use the centrifuges or
not, in order to get different standard fine mud.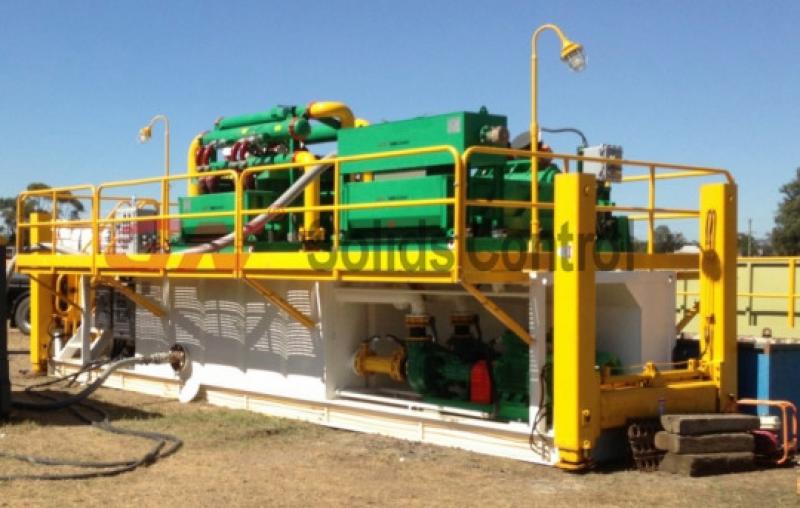 These centrifuges are big bowl centrifuges of 18 inch
diameter bowl, which was economic configuration model in GN's centrifuge family and was designed at a
middle speed of 1800RPM and used mostly in solids control systems for oil
and gas drilling for barite recovery. In this design of the HDD system, it
is used for separate out the particles larger than 2 microns and was customized
to have a VFD control panel to enable the speed to be in range of 0 to 1800
RPM.
In the standard high configuration designs of GNMS-200G,
GNMS500G and GNMS-1000G systems, there are separation equipments like shale
shaker, desander, desilter and mixing devices like jet mud mixer. But if you
think the centrifuge is necessary per your jobsite, we could recommend the most
suitable centrifuge for you. We have 9 inch, 14 inch, 18 inch and 22 inch bowl
diameter centrifuge for option. And for the most popular model GNLW363 14 inch
bowl decanter centrifuge, GN has both fixed speed and VFD control panels
available. For other size decanter centrifuges, some are designed for fixed
speed while some are VFD controlled, but they all have another optional choice.
For more question or may you have inquiry, contact us
freely.
Related Arciels: