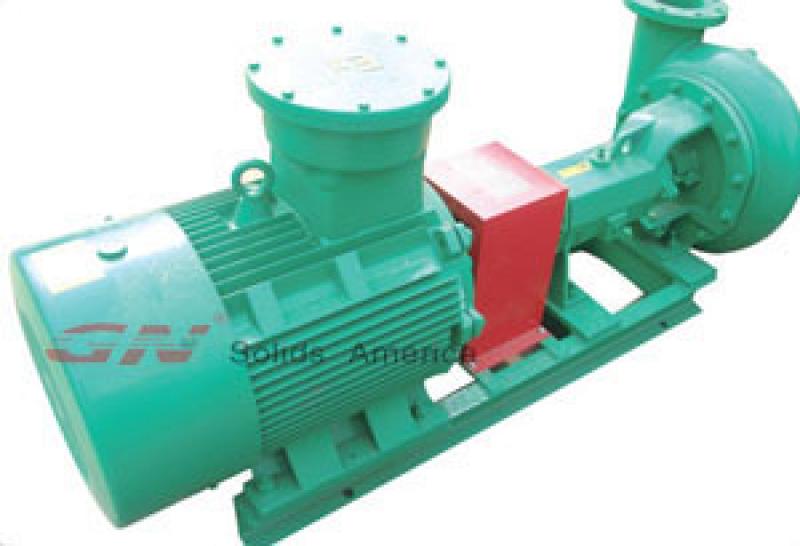 GN solids control distinguishes
itself from other China's manufacturers by its cost-effective product with
competitive price to USA/EUEOPE brand but with fine and stable performance.
Beside supplying solids control equipments such as shale shaker, desander, desilter, mud cleaner, and decanter centrifuge, GN solids
control also supplies centrifugal pumps to deliver drilling fluid.
With stable performance and long service
life, GN SB series centrifugal pump is designed to deliver abrasive, viscous,
corrosive media, especially drilling fluids and industrial slurry. The pump can
handle large volume flow up to 320m3/h, withstand high temperature, and
remarkably save energy, but is easy to maintain. Currently, GN centrifugal
pumps are operating widely both on onland and offshore drilling rigs around the
world. Taking drilling fluids' condition into consideration, we are committed
to offer the best solution to our customers.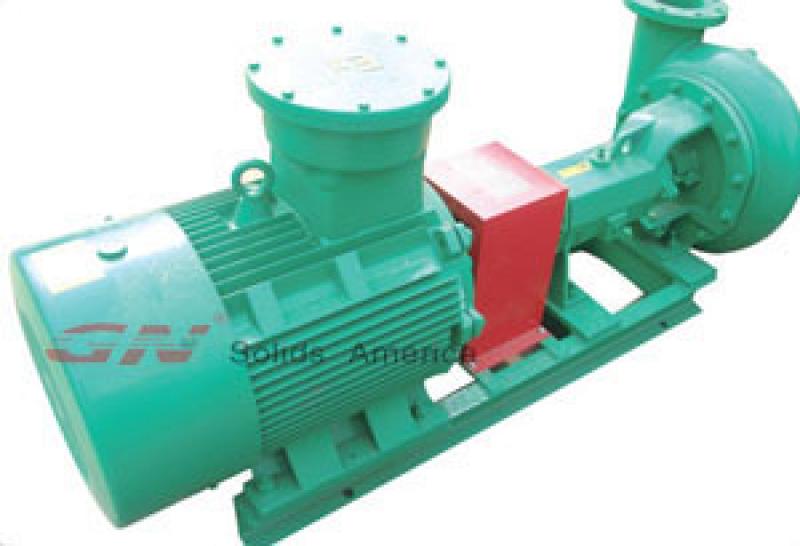 The housing of GN centrifugal pump is thicker,
heavier and solider because of the special strength when compared with
conventional pumps, thus enjoying a more durable and longer service life.
The annular flow channel inside the housing
will eliminate turbulence and cavitation, also reduce radial load on the
bearing. The housing gasket is recessed to prevent fluids from leaving the
impeller. In oil and gas field, centrifugal pumps are mainly used as feeding
pumps to desander, desilter or mud cleaner, mud mixing pump, and supercharging
pump to mud pump. Regarding to the first application, the liquids discharged
from shale shaker will be delivered to the desander, desilter or mud cleaner by
the centrifugal pump, always horizontally installed on the skid of mud tanks.
To the second, the chemical will be added when the centrifugal pump discharges
the fluids out, usually fixed below the mud mixing hopper, also on the skid of
tank. For the third, the centrifugal pump will be used as supercharging pump
for mud pumps.
Related Arciels: