After participation in the CIPPE 2018 in Beijing, China from 27th to 29th March, 2018, GN solids control will participate in OTC 2018 in Houston , TX. For more information of CIPPE 2018, pls check : http://www.gnsolidscontrol.com/drilling-fluids/welcome-to-gn-booth-for-the-2018-cippe-beijing-oil-show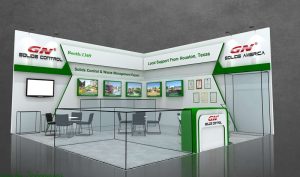 We welcome you to visit GN at CIPPE 2018 in Beijing and visit GN factory where is 30km from the exhibition center during the oil exhibition.
OTC 2018 general information: for more information, pls visit their website: http://2018.otcnet.org/
Show Time & Location: 30 April – 3 May, 2018. NRG Park, Houston, Texas, USA
Booth No. 1: NRG Center 1369-1 (GN China)
Booth No. 2: NRG Arena 8000 (GN America)
What equipments will GN show at OTC?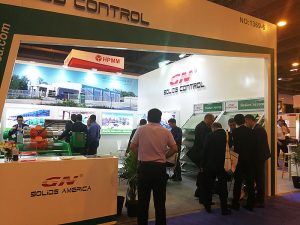 Decanter centrifuge GNLW363C, this is the best sold model decanter centrifuge among all the decanter centrifuge models.
Shale shaker: GNZS594F-HB, we have many sets of shale shaker and mud cleaner in stock in Houston warehouse for immediate shipment, we install Martin brand vibration motor made in USA and assembly in our warehouse.
Sludge Vacuum pump:GNSP-20A, this is our new products in 2018, we have sold GNSP-40A vacuum pump for drilling cuttings transfer and dredging slurry transfer for dredging slurry separation system, sometimes the vacuum pump may not be suitable to transfer the oil sludge based on the sludge density and viscosity and the depth. GNSP-10A & GNSP-20A vacuum pump is the new designed model to meet the client's requirement for smaller treating capacity.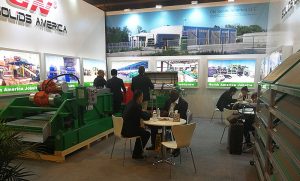 Mud cleaner: GNZS594E-2S12N
Centrifugal pump, the installation dimension, outer dimension and spare parts are all interchangeable with Mission Magnum centrifugal pump.
Continue reading "GN Solids Control will Exhibit at 2018 OTC in Houston USA"