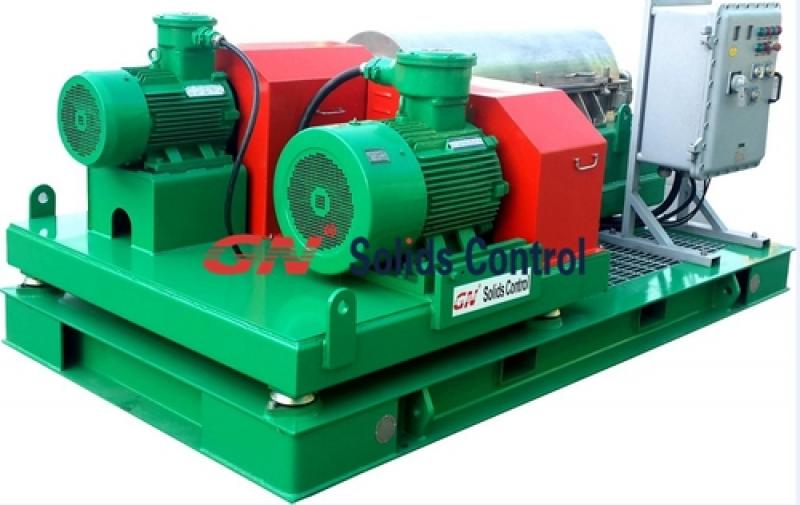 As an expert in solids control equipment andsystem, GN solids control manufactures and exports a complete set of
solids control equipment and system including shale shaker, desander, and
desilter and decanter centrifuge. At the beginning of this year, GN solids
control received a repeated order that a customer with which GN has cooperated
for more than three years, and this customer is satisfied with GN decanter
centrifuge, high quality with competitive price. And this time, GN has
updated its design for more stable and better performance with several update.
The updated decanter centrifuges still has
the below advantages of the last edition.
1. The
cylindrical and conical section of the bowl is made from duplex stainless steel
2205 which is better than stainless steel 316L. Stainless steel 316 is always
adopted by China's other solids control company; even stainless steel 304 is
adopted.
2. The bowl is manufactured by centrifugal cast which means that the bowl has a
better balance. Only the decanter centrifuges pass the balance test, they can
be delivered.
3. Tungsten
carbide tile is attached on the screws to protect the screw from wear, and when
the tungsten carbide tiles is worn out, it is easy and convenient to replace
with re-doing the balance test.
For the updated decanter centrifuge, there
are more advantages:
1. Solids
discharge cover is added above the solids discharge port to prevent the solids
discharged to the inner cover of bowl.
2. Special
ceramic mud distribution port on the screw will extend the decanter centrifuge's
service life.
GN solids have made it policy that GN
solids control will keep to update its product for better service and provide
better services. It is a wonderful start in 2015 with the big order from a customer,
the first batch has been delivered, and the second will be delivered soon.
Related Arciels: