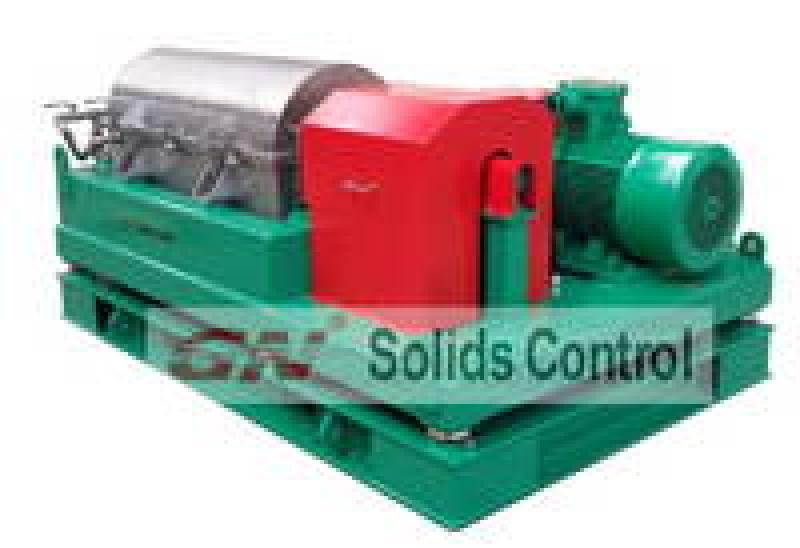 GN Solids Control decanter centrifuge is professional for
oil & gas drilling, horizontal directional drilling, coal bed methane
drilling, diamond drilling etc. The centrifuge is liquid / solids 2-phase
separation equipment, the separation point is 2 to 5 microns.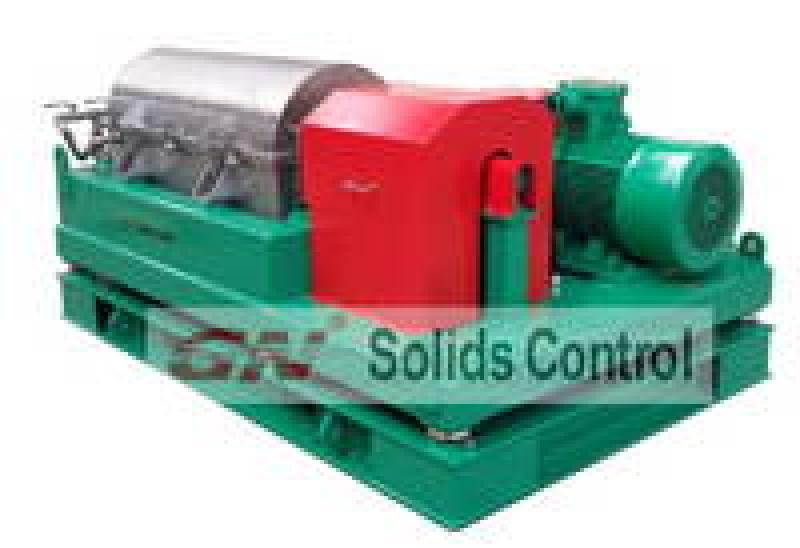 Recently, we have customer from CPP, China petroleum
pipeline bureau company, the largest HDD contractor from China. They just buy 2
sets of
500gpm mud system, each system equipped with 1 sets shaker with 2 ea desander
cones, 1 set shaker with 12ea desilter cones, 2 sets middle speed centrifuge
GNLW452. The middle speed centrifuge standard model is fixed speed centrifuge
with 1800RPM. The customer like customized centrifuge with variable speed
control panel. We company customized the fixed speed centrifuge to variable
speed centrifuge by adding one variable speed control panel with ABB transducer
inside to make the speed changeable. 1 set of GNLW452 centrifuge with treating
capacity 40m3/h, two sets means treating capacity 80 m3/h at same time. In this
case, the barite material in drilling mud can be take out by centrifuge very
fast. Thus, the total working efficiency will be promoted in a high level.
 Except of GNLW452 middle speed centrifuge, GN
Solids Control also have other model centrifuge for other application.
 1) GNLW363CG or GNLW363CG-VFD is high speed centrifuge,
fixed speed / variable speed two options for customer. This centrifuge is
professional for drilling mud weight reduce for solids control. Or it can be
used for drilling
waste management to remove the very fine solids from drilling waste, thus to
reduce the oil on cuttings (OOC).
 2) GNLW553 big bowl big capacity centrifuge. If in some
certain case, the customer don't want to use desander unit or desilter unit,
the customer may only use shale shaker & centrifuge for fast drilling. This
kinds of combination can also reduce the power consumption in a large degree. Because
when you use desander units or desilter units, big pump with electric motor is
generally needed.
 GN other model centrifuge, like GNLW223 baby centrifuge,
GNLW453 big bowl centrifuge is also available.
Related Arciels: