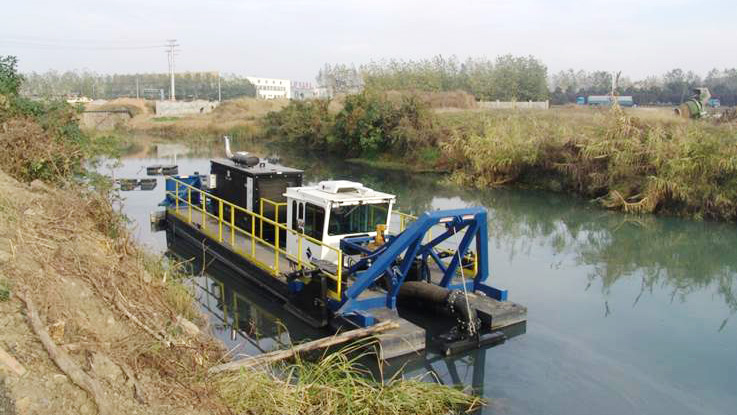 Dredging Material Treatment is always a big problem for local governments, especially for De-watering the material.
GN Solids Control can supply One Stop, Turnkey Solution for Dredging Material Treatment.
Last week, GN 1000 GPM dredging slurry separation system was delivered to work site for customer's project starting celebration. It is the first unit standard configuration system for dredging slurry separation which showed that GN has made herself getting into a further level for river and lake sludge cleaning up.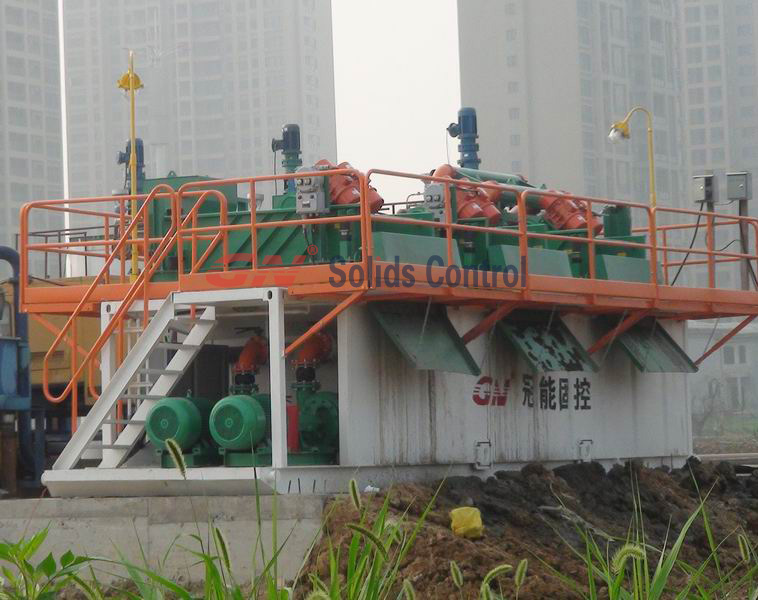 Main Equipments for 1000GPM Dredging Slurry Separation System,
1. GNZS703 Shale shaker – 2 Units
2. GNZJ703-2S De-sander – 1 Unit
3. GNSB6x5-13 Sand Pump – 2 Units
4. Mud tank and accessories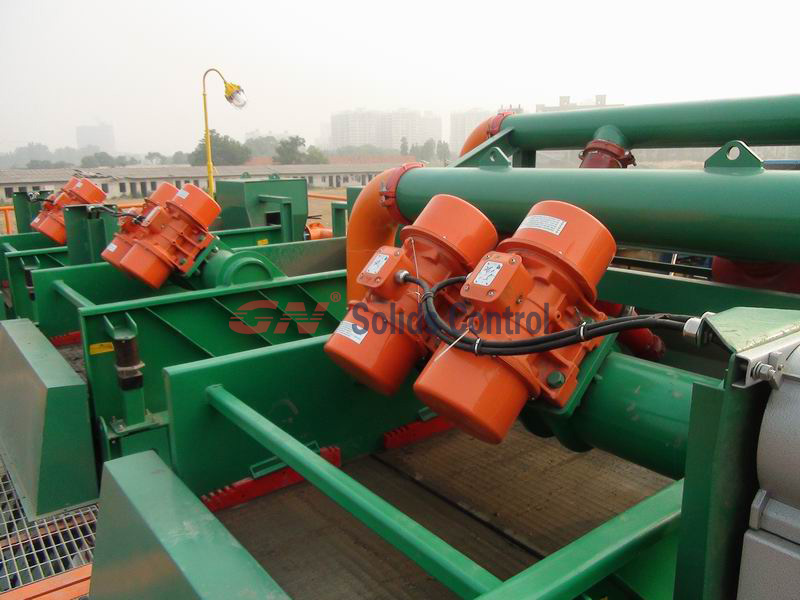 Working Procedure,
The Dredging Slurry firstly go through the shale shakers, in order to remove the solids with more than 100 um. The slurry after the Shale Shaker Treatment would go through the De-Sander, in order to remove the the solids between 45~70 um. There are independent mud tanks under the shale shaker and De-sander, for collecting the liquid separately passing from the shale shaker and De-sander.
The two sand pumps are used for feeding material into the Shake Shaker and De-sander Separately.
GN also develops Decanter Centrifuge for removing fine solids (up to 5um) from liquid, and removing all the Solids from Liquid, with Polymer Dosing System.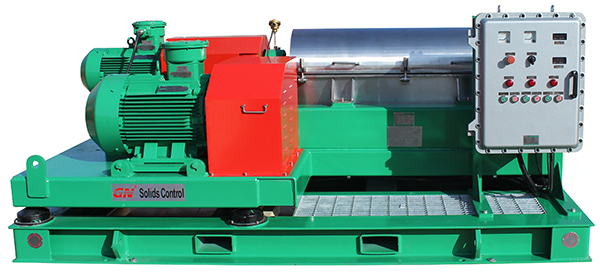 Welcome to contact us if you need more information.
Kevin Liu