Recently GN has completed 2 sets dewater screw press, later it will be arranged to transportation to overseas customer for Municipal Sludge Dewatering.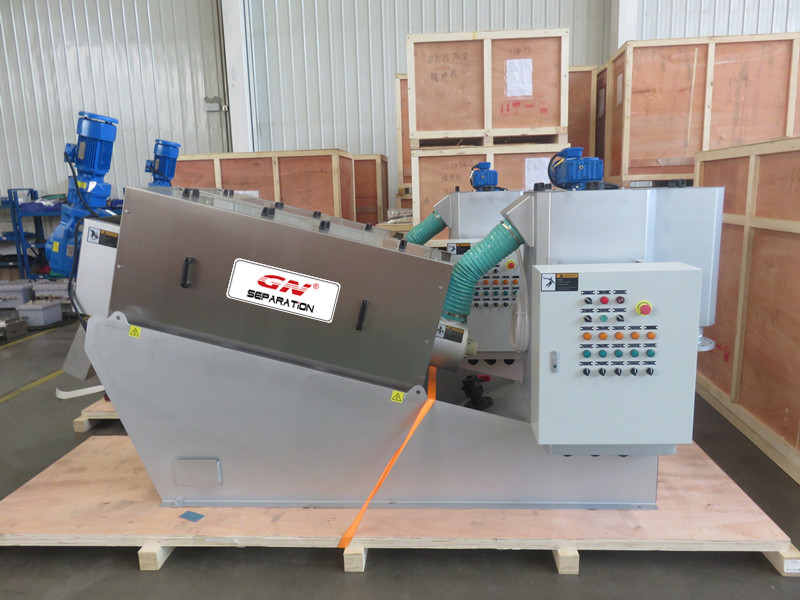 Screw press is very common sludge dewatering screw press machine, this order will be used for  municipal wastewater treatment plants, the  sludge dewatering machine is commonly used to handle sludge dewatering and subsequent treatment of stabilised sludge. It can drastically reduce the water in sludge and reduce the cost of subsequent treatment and disposal.
It consist of control cabinet and flocculant mixing tank, with compacting structure small floor space. Dewatering machine is basically in closed operation, stable and timely treatment, reduce the site odour to a large extent, improve the working environment of workers. to achieve fully automatic 24-hour operation, reduce the operator's labour intensity.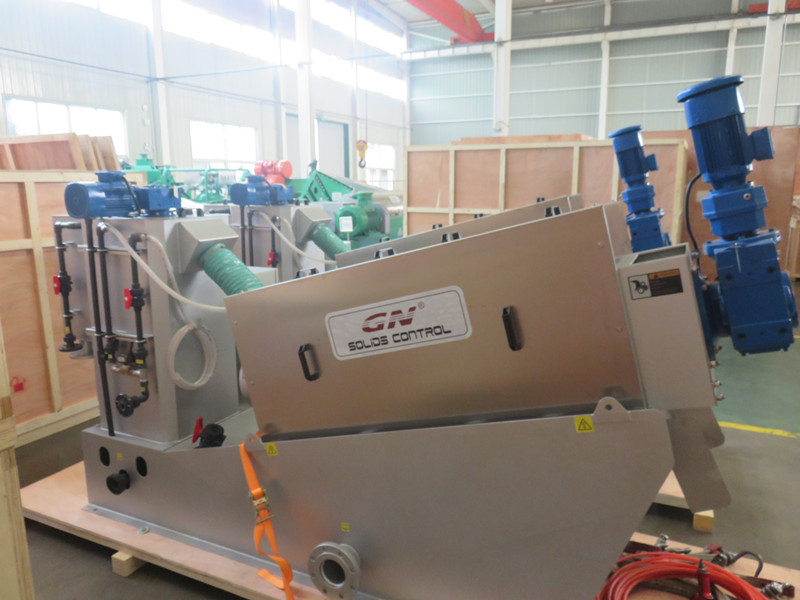 Advantage of dewater screw press machine
High efficiency: Stacked screw sludge dewatering machine has high dewatering capacity, which can dewater sludge with high water content quickly in a short time and improve the processing efficiency.
Space-saving: Compared with the traditional equipment, the stacked-screw sludge dewatering machine has a compact structure, occupies little space, and is easy to install and move.
Simple operation: the equipment is easy to operate, only need to adjust the parameters through the control cabinet, maintenance is also convenient.
In conclusion, dewater screw press is a highly efficient and easy-to-operate equipment, which concentrates and separates the sludge to solid state through mandatory dewatering, thus effectively reducing the cost and complexity in the process of sludge treatment and disposal.