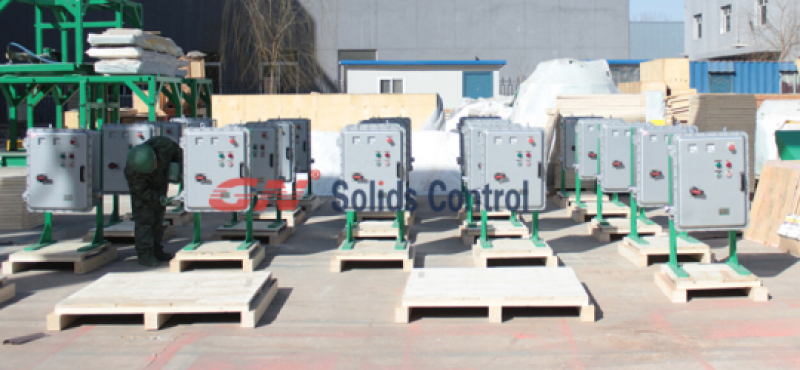 You know why in the industry of drilling fluid
solids control equipment manufacturing, GN Solids Control always keeps the
leading position? Besides GN's keeping improving the products quality, the continuous
launch of new products is also a factor. From the manufacturer of primary
solids control equipment to the supplier of both solids control and waste
cuttings drying management solution provider, GN's keeping improving is
obvious to all. Now GN can also equip our machinery with the control panel
assembled by our self.
In order to meet demand of oil industry,
all of GN's control panels are flame proof type, or called explosion proof
type. Mainly GN has 2 flame proof types control panel: one is isolation
explosion proof; this type control panel has a panel case that could isolate
the flammable gas with the inner space of the panel. In case the wire circuit
produces spark, due to the isolation function, the flammable gas will get into
the control panel so as to prevent the explosion. Always all GN's equipments
are equipped with this type control panel like the shale
shaker, vacuum
degasser and fixed speed decanter centrifuge as well as cutting dryer unit.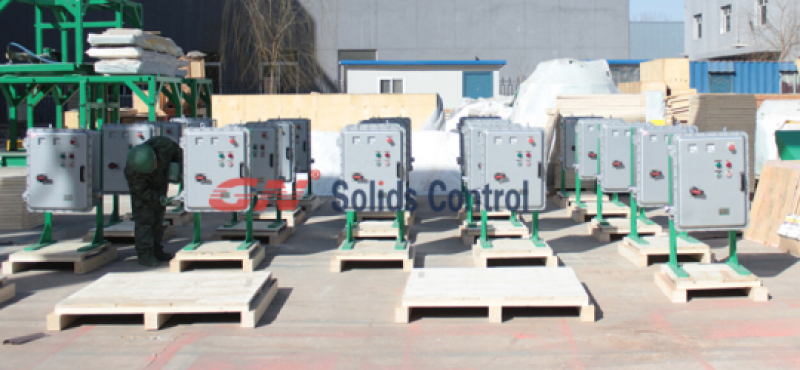 GN also has VFD control panel for the decanter centrifuge
and cuttings dryer unit. This is all because these 2 equipments will perform to
get different result when running at different speed, which could make the
equipment meet the demand of various working condition. GN's VFD control panel
outside shell is stainless steel material with excellent appearance. It is
positive pressurized control box with cooling tube or air conditioner for
working in high temperature. The VFD is ABB or Siemens brand. PLC smart control
with HMI interface is for manual and automatic operation and protection.
All GN's control panels except VFD type are
Ex marks as Ex d II Bt4 for Class 1, Division 2 application. All the positive
pressurized VFD control panels are Ex mark as EXdeib PZ IIB T6 for Class 1,
Division 2 application. ATEX and IEC explosion proof certified are also
optional upon request.
Related Posts